Posted on
April 28th, 2011
by axb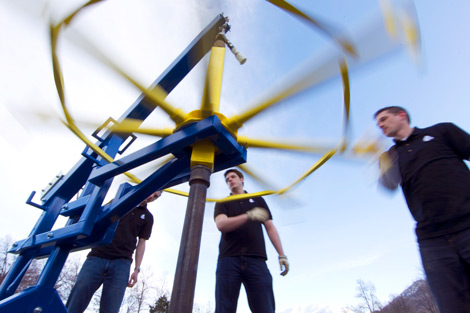 Seven engineering students designed a water drill that might improve the lives of millions.

Lack of sanitary drinking water is a serious and well-known problem that continues to plague many third-world nations. In Tanzania alone, over 800,000 people do not have access to clean water.
A group of seven engineering students from Brigham Young University hope to alleviate this problem by giving Tanzanians an efficient and inexpensive way to obtain drinking water. For their senior capstone project, they have designed a human-powered drill that can dig a freshwater well much faster than many more expensive devices.
Filed under: e-News, Environmental, Mechanical | 5 Comments »
Tags: Environmental, Giving Back, Mechanical