Posted on
April 25th, 2011
by axb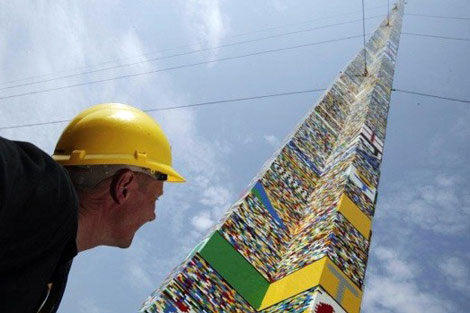 In addition to its legendary soccer prowess, Brazil now has one more thing to brag about: being home to the world's tallest Lego tower.
Over 6,000 Brazilian children participated in the 4-day construction effort earlier this month in Sao Paulo, crafting small sections of the monument. Around 500,000 individual Lego pieces were used, and the tower reached a final height of 102 feet (beating out Chile's previous record by about 10 inches).
Watch a video of the tower's construction below:
What did you accomplish last recess?
Filed under: Architectural, e-News
Tags: And Now, Architectural, Legos