Posted on
June 16th, 2010
by axb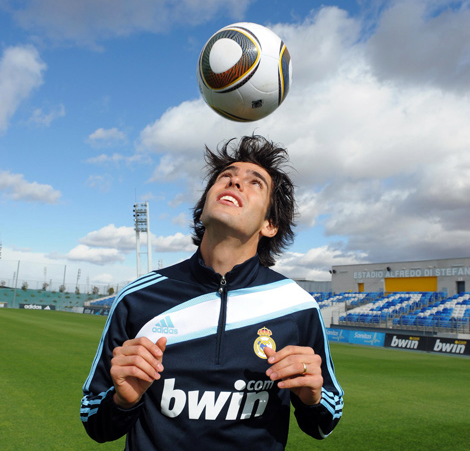 Brazilian midfielder Kaka heads the Jabulani ball (Shine 2010/Flickr)
While the whole world was anticipating the 2010 World Cup tournament in South Africa, a team of scientists and engineers were busy crafting one of its most crucial pieces of equipment: the soccer ball. This year's ball, made by Adidas, is named Jabulani, which means "celebrate" in the Zulu language.
Jabulani boasts many technical improvements, such as a specially engineered surface texture for better grip, shock-absorbing polymer material, and a more aerodynamic shape. Instead of stitching, the ball's sections are fused together chemically, giving Jabulani a rounder shape and allowing it to soar through to air with less drag. For more details about the physics behind soccer ball design and Jabulani, check out this great article from Physics World.
Here's a video from Adidas describing the rigorous testing process of Jabulani (bonus: it involves robots!):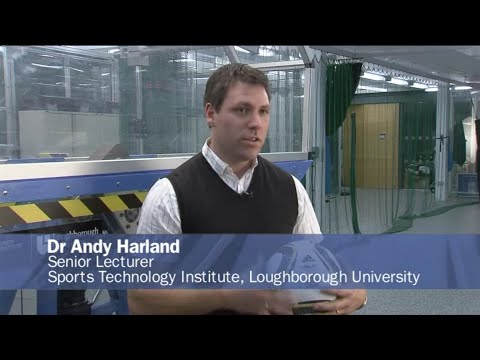 Some players' reactions to the new soccer ball have been less than celebratory, however. They claim that Jabulani flies more erratically than a regular ball, dodging and bending in the air. This unpredictable flight path is particularly bothersome to goalkeepers trying to track its trajectory.
Responding to such complaints, Adidas shot back with the assertion that the disgruntled players were those who had sponsorship contracts with competing athletics companies. While the final impact of Jabulani remains to be seen, you can watch it in action and root for your favorite teams in the meantime.
Filed under: e-News, Industrial / Manufacturing, Mechanical