Posted on
March 7th, 2011
by axb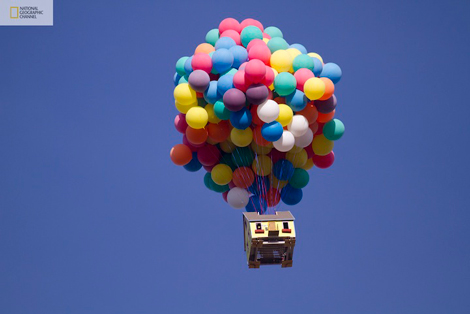 Here's an uplifting story for today: A team of engineers from National Geographic has created a real, flying model of the balloon-powered house from Pixar's movie Up.
The crew worked overnight in a chilly desert near Los Angeles to pull off the stunt, which included filling 300 giant balloons with helium, and custom building a 16'x16'x18′ lightweight house. Once the sun came up, two hot air balloon pilots climbed aboard and headed skyward. The inaugural flight lasted about an hour, with the balloon house rising to an altitude of over 10,000 feet.
This fun feat of engineering was recorded for an upcoming National Geographic show called How Hard Can It Be?, set to premiere this fall.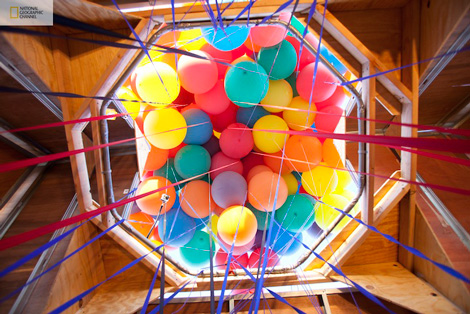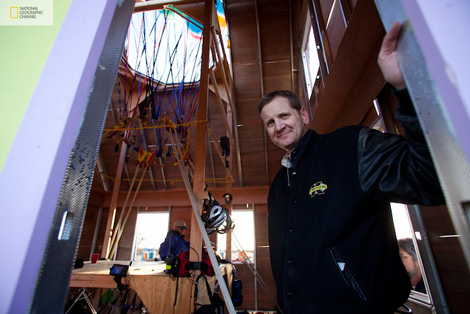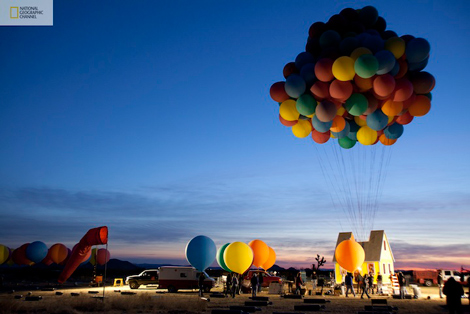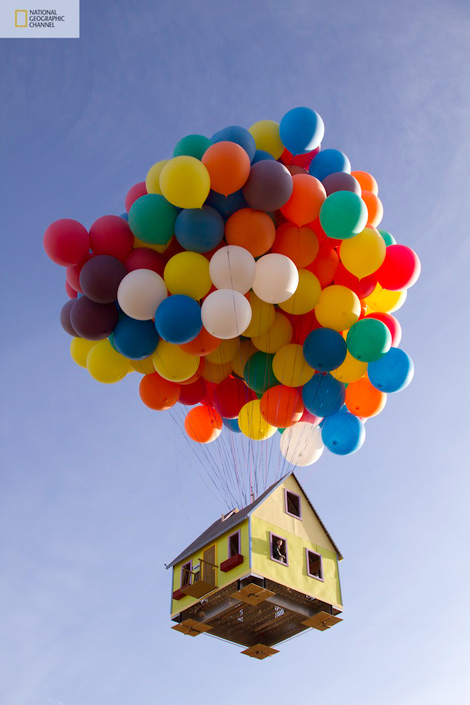 Images: National Geographic Channel
Filed under: e-News, Mechanical
Tags: Aviation, Mechanical