Posted on
August 12th, 2011
by axb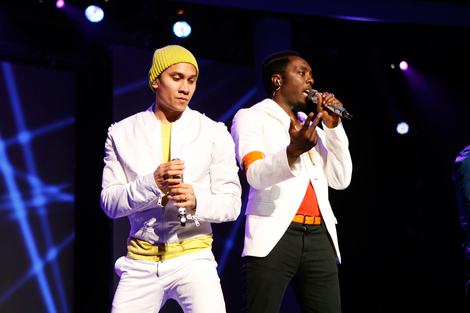 Taboo (left) and Will.i.am. (right) perform as the Black Eyed Peas
In the mood for a little inspiration? Then we suggest you tune in to
i.am FIRST: Science is Rock 'n' Roll, a special airing this Sunday (August 14) at 7pm ET on ABC.
Created by Black Eyed Peas singer and rapper Will.i.am in collaboration with Dean Kamen's FIRST Robotics, the program will feature a star-studded lineup including Bono, Jack Black, Miley Cyrus, Snoop Dog, Justin Bieber, and more. Celebrities will discuss the important role that science, technology and engineering has in shaping the modern world, as well as which inventions and inventors inspire them most.
Filed under: e-News | Comment »
Tags: Events, Television Show