Posted on
July 12th, 2011
by axb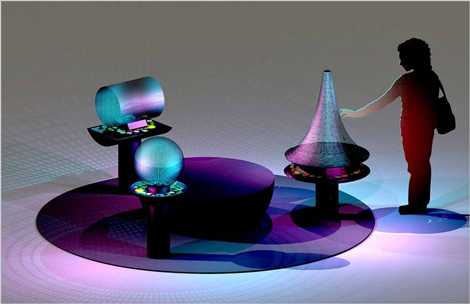 Every budding engineer must study advanced mathematics in college or earlier, and to some the prospect is less than exciting. Otherwise capable students might steer clear of science and engineering altogether, just to spare themselves the multi-variable calculus.
Math-aversion has reached epidemic levels in America – recent studies rank the U.S. at the bottom of the developed world when it comes to proficiency in mathematics.
So how can teachers hope to foster enthusiasm for numbers in such an environment? That's the question driving the Museum of Mathematics (also known as MoMath), a new repository of mathematical delights slated to open in Manhattan next year.
Filed under: e-News, Explore Engineering | 2 Comments »
Tags: Activities, Mathematics, Museums