Posted on
July 31st, 2012
by Mary Lord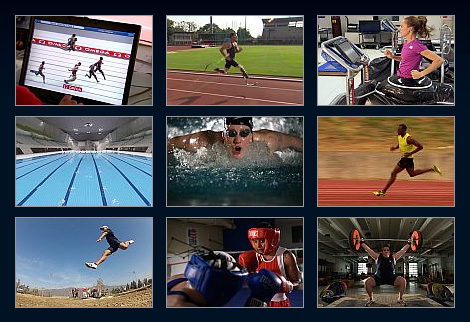 There's no Olympic medal for sports engineering. But breakthrough technology is playing a star role at the London games – if you know where to look.
Take swimming. The London Aquatics Center, where Michael Phelps won his record-shattering 20th medal, features one of the world's most technologically advanced pools ever built. Designed to minimize waves and choppy water, it allows swimmers to reach their maximum speed.
High-performance gear also can help athletes gain an edge. Members of the British bicycle team, for example, sport individually fitted aerodynamic helmets with aluminum honeycomb cores made from materials used in the aerospace industry.
The London games also feature the first double amputee ever allowed to compete in the Olympics. South African sprinter Oscar Pistorius, known as the "Blade Runner," ran the 400 meters in 45.2 seconds this year wearing J-shaped limbs with 16-inch long Cheetah Flex-Foot blades that weigh just over a pound each.
The Strength And Flexibility Of Oscar Pistorius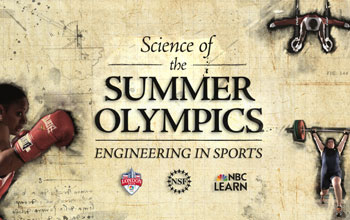 Want to see other feats of Olympic sports engineering? The National Science Foundation has teamed up with NBC Olympics and NBC Learn on a series of cool videos about the Science of the Summer Olympics.
Science Of The Summer Olympics:
Missy Franklin And Fluid Dynamics
The Biomechanics Of Usain Bolt
Maximizing The Long Jump Of Bryan Clay
From split-second timekeepers and drag-reducing jerseys to systems that improve training or help athletes heal, the impact of  engineering and technology on Olympic sports abounds. Even the stadium is a design triumph. On with the games!
A preview of the London Olympic Stadium's design:
Filed under: Architectural, e-News, Explore Engineering, Materials
Tags: 2012 Summer Olympics, athletes, bicycling, Design, helmet, London, Olympics, pool, Sports, sports engineering, stadium, swimming, team, Technology