Posted on
May 22nd, 2011
by jxh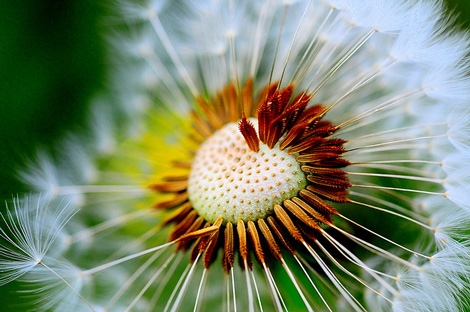 Despite how annoying dandelions may be for homeowners who take pride in their lawns, the weed's roots have shown potential in making a new, green source of rubber.
Ford and Ohio State researchers are using the milky-white goo that seeps from dandelion roots to make a type of rubber that could be used in the plastics of cup holders, floor mats, and interior trim of cars.
The dandelions (a specific Russian kind called Taraxacum kok-saghyz, or TKS) are carefully harvested to ensure that the roots remain intact. The roots are ground to extract the milky-white latex and then vulcanized (a chemical process to link the latex polymers more strongly), adding durability and creating a rubber substance from the milky-white liquid.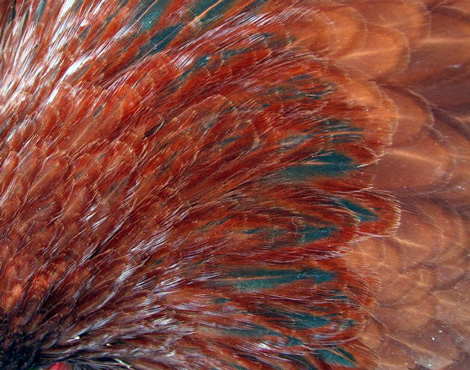 Meanwhile, researchers  at Eastern BioPlastics have discovered that a substance in chicken feathers may be able to replace oil in the production of plastic products.
Keratin, a tough protein fiber found in fingernails, hair, and horns, can be removed from the feathers of chickens and replace petroleum in some cases, resulting in biodegradable flower pots and office furniture.
Each year, poultry producers are left with 3 billion pounds of leftover chicken feathers (which end up either in landfills or converted to – believe it or not – animal feed), and this could be a sustainable way to cut down on the 18.7 million barrels of oil that the United States consumes each day.
In addition, Brazilian researchers are looking to make a more eco-friendly plastic out of bananas and pineapples, and Toyota hopes to one day build a bioplastic car body out of seaweed.
Images:
tibchris/Flickr
Just chaos/Flickr
Filed under: Agricultural, e-News, Environmental, Materials
Tags: Agricultural, Environmental, Materials