Posted on
July 27th, 2010
by axb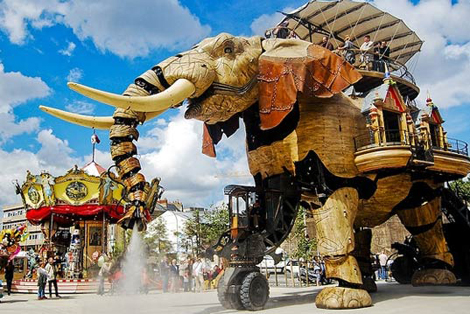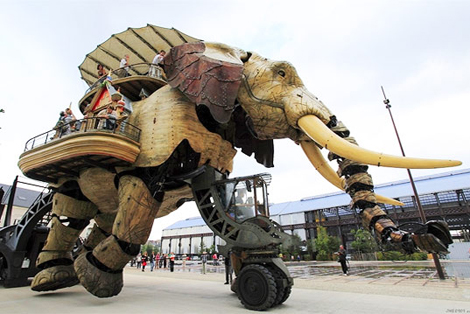 If you're planning to visit the western coast of France anytime soon, be sure to keep an eye out for a 40-foot-tall mechanical elephant. Perhaps taking inspiration from steampunk fiction and Jules Verne, French engineers, artists, and craftspeople have cobbled together a movable mammoth using 45 tons worth of reclaimed wood and steel.
The Great Elephant is part of the Machines of the Isle of Nantes project, and exhibit of fantastical creations, which aims to inspire the imaginations of citizens and tourists alike. And it's not just for decoration, either: this robust creature can carry up to 49 passengers on a 45-minute walk around the city of Nantes.
Here's a video of some stomping action: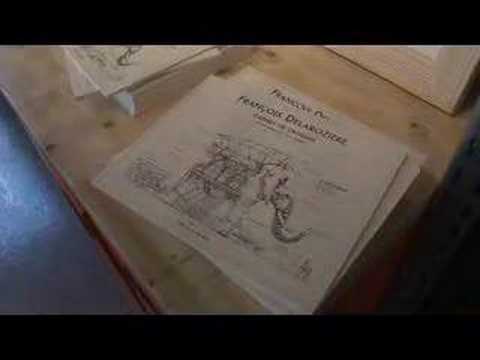 While it's unclear what sort of fuel the mobile elephant runs on (peanuts?), we're hoping its carbon footprint is a lot smaller than its actual footprints.
Filed under: e-News, Mechanical, Transportation
Tags: Art, Mechanical, Robotics, Transportation