Posted on
July 30th, 2010
by jxh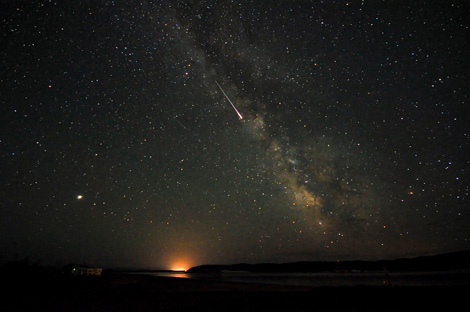 Imagine how scorching our summers would be if the sun were seven times hotter.
You'd feel it if you lived somewhere near a just-discovered star located in a cluster of the Tarantula Nebula, 165,000 light years away.
British scientists say it's not only hot, but the biggest and brightest star ever seen — 10 million times brighter than our sun, seven times hotter, and weighing 265 times more.
The star used to weigh 320 times more than our sun, but stars this bright are born heavy and lose weight as they age.
Also, the life spans of such large stars are shortened due to the amount of energy they expel. Thus, R136a1, as it is known, may only be around for 3 million years before perishing in a large explosion.
Locating R136a1 was important, but less significant than another discovery in outer space recently, this time by NASA's planet-hunting Kepler mission.
The Kepler telescope found 140 new planets that were small, rocky, and potentially habitable like the Earth, and it is now believed that planets similar to our own are the most common type of planet in our galaxy.
Astronomers estimate that the Milky Way may have as many as 100 million habitable planets.
Does this mean we may be close to discovering life on another planet? Stay tuned.
Image: Andrew Curtis / Flickr
Filed under: Aerospace, e-News