Posted on
July 21st, 2010
by jxh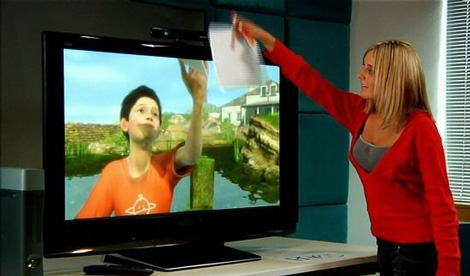 Meet Milo: the boy who can recognize your face, voice, and emotion; comment on the color of your shirt; or respond to your physical movements.
If you hand him a drawing, Milo will reach out, grab it, and comment on the drawing's shape and color.
None of that may seem particularly unusual – except that Milo is a virtual creation, a milestone in gaming created by U.K. game designer Peter Molyneux.
Filed under: Computer, e-News | 1 Comment »
Tags: Computer, Video Games, Virtual Reality