Posted on
January 18th, 2012
by Mary Lord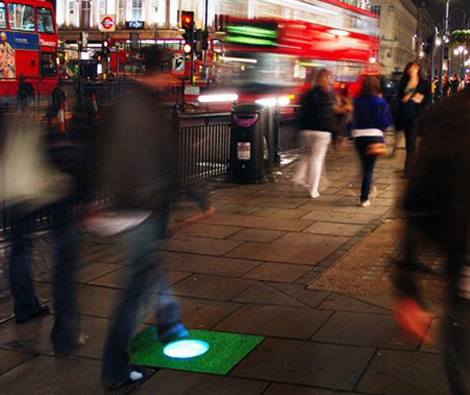 Anyone who's ever worked up a sweat running for the school bus knows it takes energy to move. Now, a young inventor in England has come up with a way to capture the ambient kinetic energy of footsteps–or dance moves–and use it to generate electricity.
Pavegen tiles are rubber, waterproof squares made from recycled tires, and 80 percent of their inner workings are made from recycled materials, too. When people step on them, the tiles harvest the energy and convert it to electricity. Five percent of that power is used to light up an LED light in the tiles' center; the rest can be used to light signs, street lamps, and pedestrian markings, and to power alarms or speaker systems. It's like a Dance Dance Revolution that converts those burned calories into electricity instead of sweat!
Laurence Kemball-Cook, a 25-year-old recent engineering graduate, has tested Pavegen in a busy school hallway.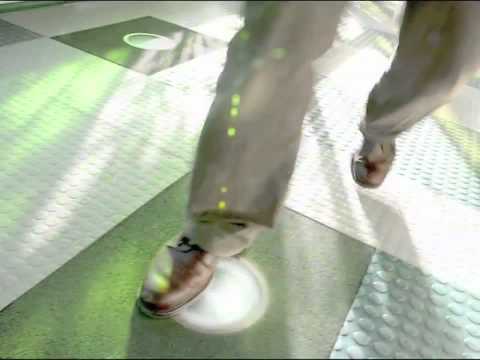 His invention currently is getting its first big commercial workout at Europe's biggest shopping mall, the new Westfield Stratford City mall in east London–right next to the Olympic stadium. Twenty PaveGen tiles are being laid into a walkway that more than 30 million people will use this year. The tiles could provide enough power for half the mall's outdoor lighting needs.
Watch how dance moves on Pavegen tiles can light up the floor: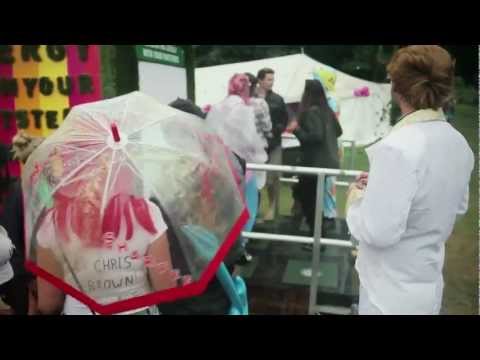 So don't waste time – as J Lo sings, time to get on the floor (and power your school or home)!
Filed under: e-News, Electrical, Environmental, Materials
Tags: dance, Electrical, Electrical Engineering, Electricity, Energy, Green Technology, lights, Materials, Pavegen, recycling, sidewalk, Technology