Posted on
February 1st, 2010
by jxh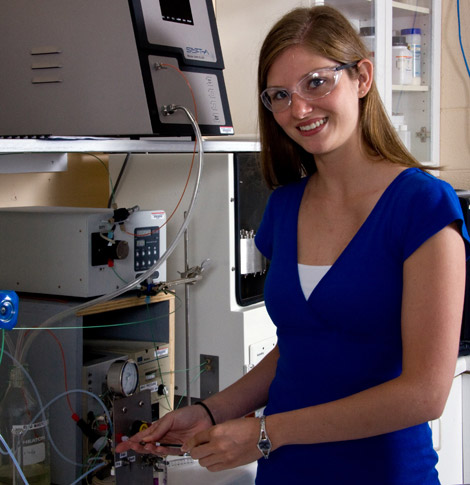 Biological Engineer
I chose biological engineering because it allowed me to pursue my love of math as well as biology, and studying at the University of Arkansas was great because I became really close friends with the other engineering students. Even though my classes were challenging, I still had fun and maintained a healthy balance of work and play. I also joined Kappa Delta Sorority and was part of the Sisterhood Enrichment Team, which helped the new pledges adjust to life at the university.
For my senior design project, I traveled to the Dominican Republic to work with Physicians for Peace creating a prosthetic foot that could be produced easily in developing countries. I had to consider the materials and resources available locally and then figure out how to use them to produce a product that patients could find useful and affordable.
I have also interned with Baxter Health Care, where I worked towards developing a better system to test for biocontaminants. The system can now be used in hospitals, labs or food production centers to ensure the environment is sterile. I received a master's degree in Biological Engineering and am currently attending medical school at the University of Medical Science in Little Rock.
Filed under: Meet More Students
Tags: Biomedical