Posted on
November 5th, 2010
by axb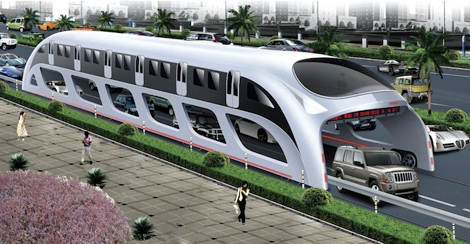 We've written about more than a few creative transportation ideas on this blog, but this one takes the cake: a huge, road-straddling vehicle that operates like a type of bus-subway hybrid.
Originally created by Chinese engineers and set to arrive in Beijing in 2011, this super bus will be powered by electricity combined with rooftop solar panels. It will travel at speeds of 25-50mph and sit about eight feet above other vehicles, allowing them to pass underneath the passenger compartment.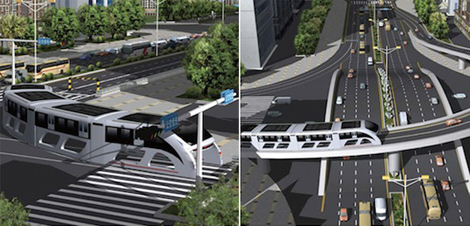 It can also carry hundreds of passengers at a time, which could potentially help alleviate the traffic congestion that plagues many metropolitan areas.
A newly-formed American branch of the Chinese company hopes to bring these futuristic vehicles to the U.S. Soon, we may all be speeding above the highway.
Filed under: Civil, e-News, Transportation
Tags: Civil, Environmental, Green Technology, Green Transportation, renewable energy, Transportation