Posted on
July 21st, 2010
by jxh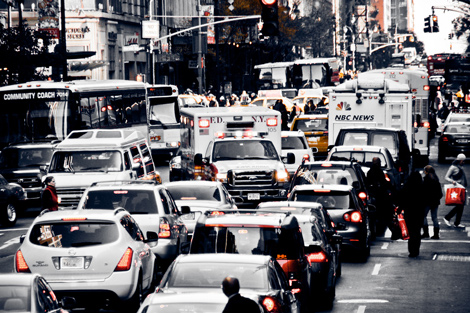 A new system that detects available parking spots and indicates them for drivers could reduce traffic congestion, carbon emissions – and, with any hope, road rage.
Researchers from Spain's Universitat Autònoma de Barcelona School of Engineering developed the system, called XALOC – Xarxes de sensors per a la gestió d'Aparcaments públics i LOCalització.
Translation? "Sensor networks for the management of public parking and location."
Each parking spot in the system has a wireless sensor embedded in the middle of the space, which can tell whether or not the space is occupied.
The location of the available space can be displayed on electronic street panels.
To help drivers directly, XALOC uses the ARID Navigator system, which works much like a GPS navigator, taking the signals from the sensors and determining the proximity of the closest open parking space in relation to the driver.
Compared to conventional GPS navigators, the ARID offers more precise location techniques, reduced positioning time, and better coverage.
If proven successful, the use of XALOC could lead to a much more pleasant driving experience, without endlessly circling for parking.
Image: realSMILEY/Flickr
Filed under: Civil, e-News, Electrical, Transportation
Tags: Civil, Electrical, Green Technology, Transportation