Posted on
October 21st, 2009
by axb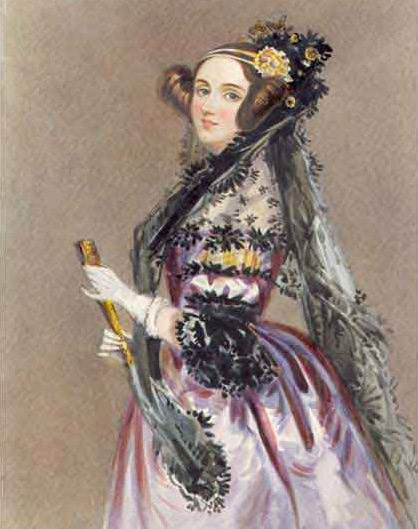 Augusta Ada King, Countess of Lovelace was born in 1815 to famous British poet Lord Byron and his wife, Annabella. Her parents provided her with a rich education in science and mathematics, both of which Ada showed incredible aptitude for from an early age.
In 1833, she met Charles Babbage, the English inventor and mechanical engineer who originated the concept of the programmable computer. Ten years later she translated a manual for Babbage's proposed computing machine, the Analytical Engine, from Italian to English, adding her own appendix of programs and applications. Her notes turned out to be longer than the memoir itself, and also included an original algorithm for generating a sequence of Bernoulli numbers. Her pioneering work and profound understanding of Babbage's machine earned her the nickname "The Enchantress of Numbers."
Today, Ada Lovelace is widely recognized as the world's first computer programmer, and her notes on Babbage's Analytical Engine are known as the earliest example of computer software. Her legacy survives beyond the history books, too – the Department of Defense named its programming language "Ada" after Lovelace, and her image can also be found on Microsoft's holographic stickers of authenticity.
Tags: Computer, Engineering in History, Software