Posted on
February 24th, 2012
by axb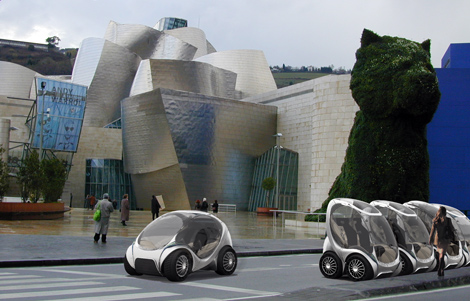 City driving is often a hassle, but recent developments in compact car design could make navigating urban gridlock significantly more tolerable. The next wave of electric vehicles will be sleek, energy-efficient, and small enough to make the Smart Car look like a gas-guzzling giant.
The Hiriko is a 100% electric vehicle that has the ability to fold itself up and squeeze into the tiniest parking spaces. Based on the City Car, a design developed a few years back at MIT (with the help of eGFI trailblazer Will Lark Jr.), the Hiriko has about a 60-mile range, four-wheel drive, and a nifty windshield that swings upward to allow passengers to enter and exit.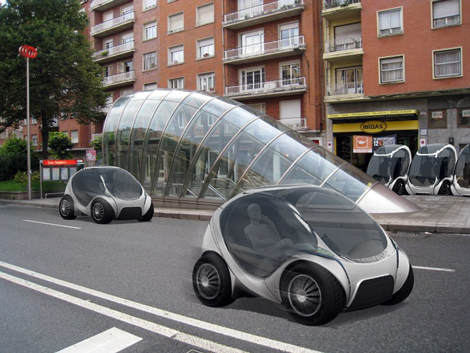 A pilot program with 20 Hiriko prototypes is scheduled to take place in the Basque region of Spain ("Hiriko" is Basque for "urban"), reports the New York Times. If the test run goes well, the Hiriko could be manufactured as early as next year, with a price point of about $16,400.
While tomorrow's cars may be getting smaller, they are undoubtedly getting smarter as well. The EN-V, a two-wheel, pod-like vehicle designed by General Motors, incorporates autonomous driving technology, as well as the ability to broadcast vital information such as speed and location to other drivers (EN-V is short for Electric Networked Vehicle). Best of all, drivers will never have to wander aimlessly through parking lots again – the EN-V can be summoned to its owner at the touch of a smartphone.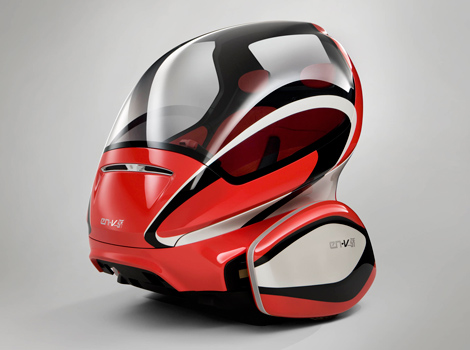 Although the EN-V is still very much a concept car, GM does have plans to test similar vehicles in China's futuristic Tianjin Eco-City, which is still under construction. In the mean time, you can watch some EN-Vs drive around to a techno soundtrack in this video:
Images courtesy of:
Hiriko
Flickr/segwaysocial2
Filed under: Computer, e-News, Electrical, Environmental, Mechanical, Transportation
Tags: Cars, Green Technology, Green Transportation, Transportation