Posted on
June 24th, 2010
by axb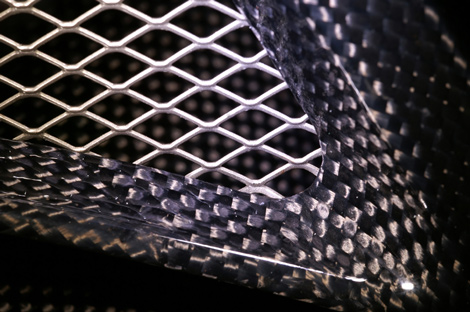 Carbon fiber with a netlike structure
How would you like to own a bulletproof T-shirt, pants that charge your iPod, or even an invisibility cloak? With the advent of nanotechnology and smart fabrics, items like these might actually be part of your wardrobe some day.
This month, New Scientist writes that invisibility cloaks are much closer to becoming a reality than they were just four years ago, when a research team at Duke University produced a cloaking effect that could hide two-dimensional objects, when viewed from certain angles. Three-dimensional invisibility now looks more possible thanks to another cloaking technology developed at the University of California,Berkeley. These advances rely upon human-engineered metamaterials, special substances that have unusual properties such as absorbing or "bending" light. The good news for all you Harry Potter wanna-bes is that a fully operational invisibility cloak could become a reality in the next few years.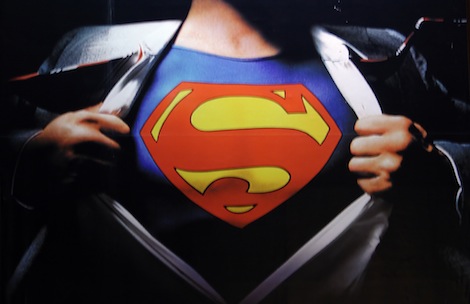 Engineers can make a t-shirt worthy of Superman (Xurbie/Flickr)
In other high-tech fabric news, it seems that T-shirts could soon be getting a lot tougher – and we mean superhero tough. A professor of mechanical engineering at the University of South Carolina has found a way to reinforce cotton with boron, the third hardest material on Earth. By splicing the carbon material contained within the cotton with boron, professor Xiaodong Li has created a lightweight, flexible nano-material that is as strong as the protective coating used on many military aircrafts and tanks.
Wearing tighty-whities just got cool again (RSC Publishing)
Of course, no wardrobe is complete without the right undergarments. A nano-engineering team from UC San Diego recently introduced a pair of health-monitoring underwear, the result of an innovative new system that prints electrochemical bio-sensors on clothing. These small strips of carbon electrodes are able to keep track of the wearer's vital signs, such as blood pressure and heart rate, as well as to send this information to doctors remotely. Now those are some unmentionables worth mentioning.
Let's hear from you: Pop stars such as Rihanna and Lady Gaga have recently incorporated technology into their wardrobes (here's a great slideshow). What sort of chic tech would you most like to be able to wear?
Filed under: Chemical, e-News, Materials