Posted on
August 6th, 2009
by aseeadmin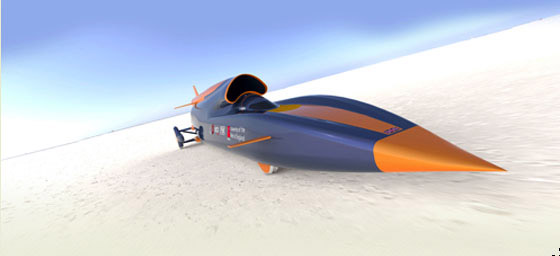 It really is faster than a speeding bullet. Built for the express purpose of beating the current land speed record, Britain's Bloodhound SSC features an awesome Eurofighter-Typhoon jet engine and hybrid rocket motor. It's predicted to reach speeds of 1,000 miles per hour. But how does it stop?
The answer: a combination of aero brakes, carbon brakes, and parachutes. Intent on ramping up interest in engineering and science in the U.K., the Bloodhound project team encourages the public to track their progress as they hammer out the details of aerodynamics, directional stability, and computational fluid dynamics.
One key challenge is determining how to keep a car this fast from lifting off the ground; another is finding an appropriate testing site. Nevada's Black Rock Desert may not be smooth enough, so the team is studying sites in South Africa and Australia. Bloodhound's designated driver, Royal Air Force fighter pilot Andy Green, is no stranger to high-speeds – he set the current land speed record back in 1997. Clocking in at 763 mph at the wheel of the ThrustSSC, Green became the first person to break the sound barrier on land. Now he joins engineer Richard Noble, who holds the 1983 speed title, to beat the existing record by a huge margin. Stay tuned for 2011.
Watch it in action here: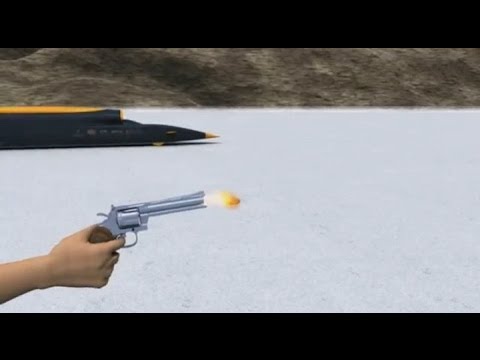 Learn more and request a free poster
Filed under: Aerospace, e-News, Explore Engineering, Transportation