Posted on
March 22nd, 2011
by axb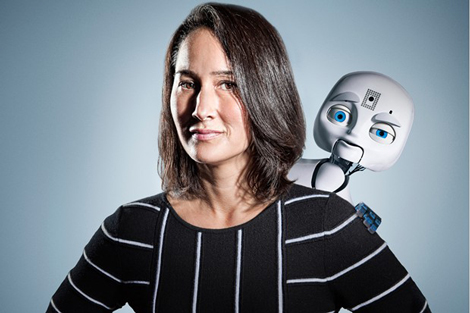 Ask anyone to name a famous robot, and it is likely they will mention characters like C-3PO, R2-D2, Wall-E, and Optimus Prime. What all of these friendly androids from film have in common is something that the majority of modern robots lack: the ability to converse with humans.
Cynthia Breazeal, an electrical and computer engineer, has dedicated her career to making robots more sociable. She is currently the director of the Personal Robots Group at the MIT Media Lab, where she researches and develops machines that can teach, learn, talk, and mimic human emotions.
Breazeal's first success came with her creation of Kismet in the late 1990s, one of the first robots built to emote and to interact expressively with humans (pictured below). Since then, she and her colleagues at the lab have continued to develop increasingly complex artificial intelligence.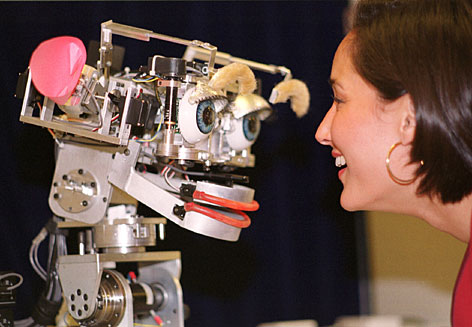 One of the more recent additions to the lab is Nexi, a MDS (mobile, dexterous, social) robot. Nexi boasts advanced interactive capabilities, including an infrared camera with 3D vision, flexible limbs, expressive facial features, and skin that can detect human touch. Its hearing and visual systems can pick up on subtle emotional cues, allowing it to observe whether a person is happy, sad, or angry.
While Nexi might still be a long way from the affable movie androids we know and love, Breazeal's work gives hope that one day each of us might be able to call a robot our friend.
Want to learn more about Breazeal's background and research? Watch her inspiring talk from this year's TEDxWomen conference:
Images:
Matt Hoyle/Wired UK
Donna Coveney/MIT
Filed under: Computer, e-News, Electrical, Trailblazers
Tags: Computer, Electrical, Robotics, Trailblazers