Posted on
April 27th, 2007
by als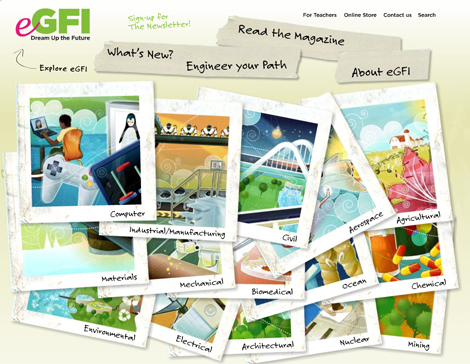 Based on the top 10 rewards and opportunities listed in Studying Engineering (Discovery Press, 1995), by Raymond Landis
1. Job Satisfaction
It's important to find a career that you enjoy. After all, you'll probably be spending eight hours or more a day, five days a week, at your job. Engineering can provide a satisfying field of work.
2. Variety of Career Opportunities
From electrical and computer engineering, to environmental and biomedical engineering, an engineering degree offers a wide range of career possibilities. But the majority of today's college graduates will have more than one career during their work life, and engineering can provide a strong foundation for almost any one of them.
Filed under: Explore Engineering | 3 Comments »