Smart Fabrics: Engineering Wearable Technology

How would you like to own a

bulletproof T-shirt,

pants that charge your iPod, or even an

invisibility cloak?

With the advent of nanotechnology and

smart fabrics

,

items like these might actually be part of your wardrobe some day. Read more for the latest news in wearable technology.


Learn More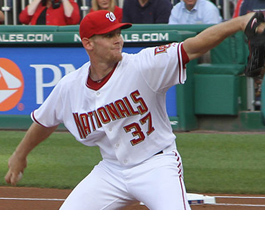 Of the 161 injured players in Major League Baseball, 94 are pitchers. When pitchers begin throwing inconsistently they are more susceptible to physical harm. That is why three engineering students at Northeastern University created a"data-logging" compression shirt that can track pitching mechanics during a game in real time.

Learn More