human brain is one of the most fascinating organs in our bodies and also one of the most complex. Thankfully, engineers are devising remarkable new ways to manipulate our neural circuitry, with applications ranging from controlling prosthetic limbs and giving voice to the paralyzed to treating depression and traumatic brain injuries.


Learn More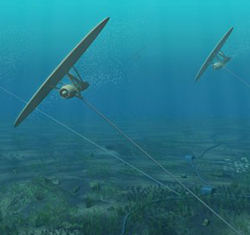 underwater kites

that harness tidal energy. Water is almost 800 times denser than air, so capturing the its force could ultimately be even

more efficient

than using wind power.