Posted on
August 12th, 2011
by axb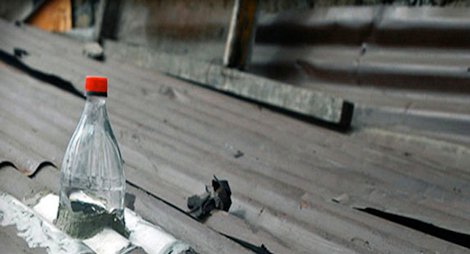 In Manila, the capital of the Philippines, lack of electricity keeps millions of the city's poorer inhabitants in the dark. Metal rooftops on the city's slum houses also block natural daylight, but students from the Massachusetts Institute of Technology have found a cheap and elegant solution to the problem: plastic water bottles.
By filling a plastic bottle with water and bleach (to prevent algae from growing), students and residents can fashion a solar lamp that fills even the gloomiest shelters with light. It works thanks to phenomenon you may have learned in physics class – refraction. When sunlight passes through the bottle and hits the water, its rays bend and disperse in many different directions.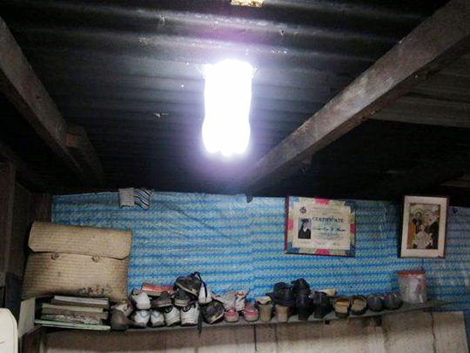 Installation is as simple as cutting a small circular hole in the metal roof, placing the bottle in the opening, and sealing the edges to stop rainwater leakage. After the lamps are fitted, they provide light equivalent to a 60 watt light bulb and can last up to 5 years without needing to be replaced.
Volunteers have already installed over 10,000 of these lamps all over Manila through the Isang Litrong Liwanag ("A Liter of Light") project.
Led by Filipino MIT alum Illac Diaz, A Liter of Light is an organized initiative to bring light to over one million homes by 2012. Their Solar Bottle Bulb is "based on the principles of Appropriate Technology – a concept that provides simple and easily replicable technologies that address basic needs in developing communities."
Watch this news report on the bulb installations:
For more information on the Appropriate Technology movement and the inventions it has spawned, check out this blog. Also, be sure to read our profile of MIT mechanical engineering professor Amy Smith, founder of the school's D-Lab, which offers "different courses at the intersection of technology innovation and international development."
Images:
Filed under: Chemical, e-News, Environmental
Tags: Chemical, Environmental, Giving Back, Green Technology