Posted on
November 7th, 2011
by axb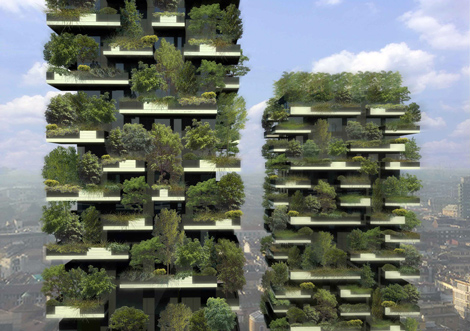 This is no pie-in-the-sky urban farm design. Italian architect Stefano Boeri's Bosco Verticale, or Vertical Forest, is actually being built, and will soon add a splash of green to the Milan skyline.
The design features two residential towers with staggered balconies that allow an array of trees and shrubbery to grow outside each abode.  Advantages of such a setup, beyond adding verdant beauty to a city, include shading inhabitants in the summer while permitting more sunlight in the winter, protection from noise pollution, and air purification.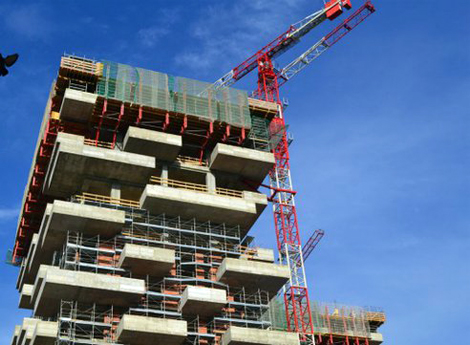 The Bosco Verticale is now under construction in Milan, Italy
Called "the most exciting new tower in the world" by the Financial Times, Bosco Verticale will eventually grow the equivalent of over 100,000 square feet of woodland. FT also reports that the buildings are to be the first in a series of eco-friendly renovations planned for the city. Boeri has dubbed the project BioMilano, and his vision features more green housing, the restoration of abandoned farms on the city outskirts, urban gardens, and Metrobosco, a ring of trees to encircle Milan.
Images:
© Stephano Boeri
Filed under: Agricultural, Architectural, Civil, e-News
Tags: Agricultural, Architectural, Civil, Design, Green Technology