Posted on
December 15th, 2009
by axb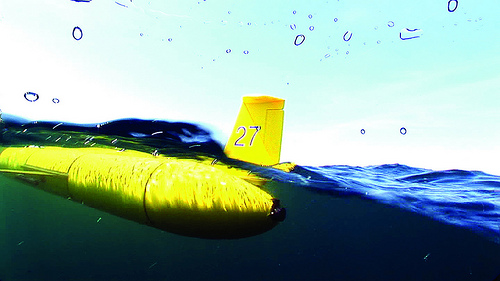 The Scarlet Knight might sound like the name of the next big superhero, but it's actually the first robotic deep-sea glider to cross the Atlantic Ocean. Without the aid of a propeller, this craft "flew" through the water, all the while communicating with scientists via GPS:
"…It has no engine to provide forward thrust or motion. It descends by pumping a small volume of water – about a cup – into its nose, causing that part of the glider to sink relative to the tail. Because of the unequal buoyancy…the glider makes headway."
It completed its trip in Spain on December 4th after over seven months at sea. Check out this dramatic video documenting the journey (there are sharks!):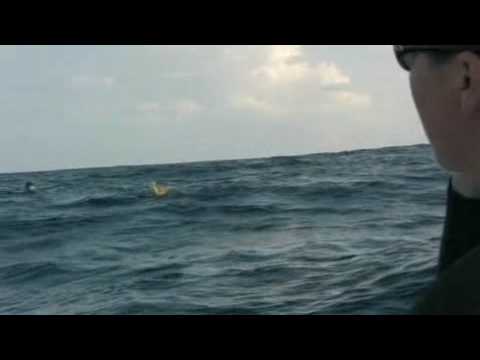 The engineers behind Scarlet predict that in the near future many similar unmanned gliders will patrol the oceans, gathering important data such as the depth, salinity and current strength of earth's waters. These measurements are vital to understanding the nature and pace of climate change, so perhaps Scarlet qualifies as a super hero after all.
[WashPost]
To read more about new tools for monitoring weather and climate change, see our recent article about floods and volcanoes.
Photo via Rutgers University