Posted on
September 22nd, 2010
by jxh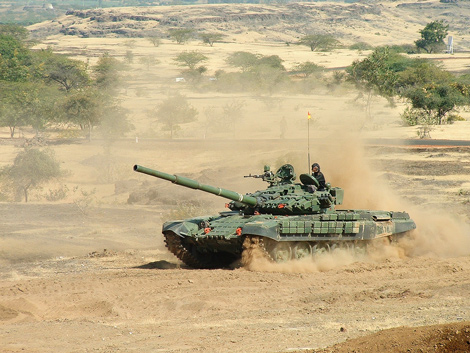 The Army is currently developing tanks that run on hydrogen fuel cells
The U.S. military often struggles – unsuccessfully – to supply enough batteries for troops' equipment.  GPS units and radios demand a lot of energy, so a sustainable source would be really beneficial.
That's why the U.S. Army has created the Rucksack Enhanced Portable Power System (REPPS), which collects solar energy for the troops in Afghanistan, where there are high levels of sunlight.
The REPPS features a 62-watt, anti-glint solar panel blanket tucked into a backpack.  Not only can the system recharge batteries in a matter of hours, it can also be hooked up to electronic devices, providing them with more power.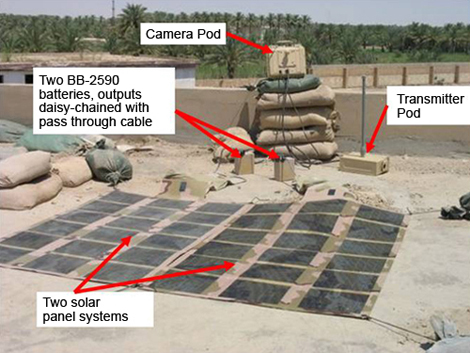 More importantly, however, the technology will help save lives. Currently, troops must run back to their vehicles or nearest tactical operation centers in order to get new batteries. With the REPPS, troops can stay in place longer, making it more difficult for enemies to detect them.
This new system also won't be too inconvenient for the troops to carry around, as it only weighs ten pounds.
The military is involved in developing other green initiatives as well:
One project is a hydrogen fuel cell-powered tank, which would gather hydrogen from JP-8 diesel fuel, and then convert it into raw electricity.
Even though that technology is a long way from being commercialized, the Army hopes the fuel cells will be able to power a tank's computer, sensors, and battle command centers.
Images:
cell105/Flickr
Ken Zemach/US Army
Filed under: e-News, Electrical, Environmental
Tags: Electrical, Energy, Environmental, Green Technology, Military, renewable energy, Technology