Posted on
September 22nd, 2009
by axb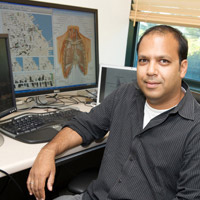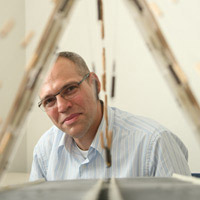 Every year, the John D. and Catherine T. MacArthur Foundation awards prestigious $500,000 fellowships (also known as "genius grants") to a handful of extraordinarily talented scientists, researchers, writers, and artists. The grant is provided over a 5-year period, and recipients are free to use the funds however they choose.
This year two engineers were among the 24 chosen MacArthur fellows: Maneesh Agrawala and Theodore Zoli .
Maneesh Agrawala is a professor of Electrical Engineering and Computer Science at the University of California, Berkeley. His work involves using computer graphics to help people visualize and understand complex information, from assembly instructions to animated puppetry. Watch as he explains one of his recent projects:
Theodore Zoli is a structural engineer who is now the Vice President and Technical Director (Bridges) of HNTB Corporation, a leading infrastructure design firm. Using novel materials, Zoli works to construct bridges that are both visually stunning and able to withstand strong vibrations from wind and pedestrians.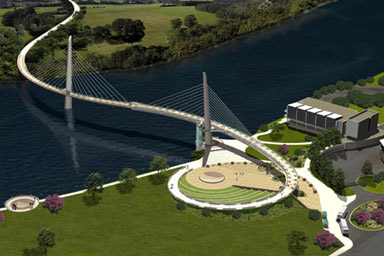 He has drawn on military research on weapons technology to create state-of-the-art materials that are both lightweight and blast-resistant. The elegant and colossal Missouri River Pedestrian Bridge is one recent example of his work. Says the MacArthur Foundation: "In an era of aging infrastructure and catastrophic structural collapses, Zoli is safeguarding vulnerable links in the nation's highway system and developing design principles for the construction of robust, new landmarks in the United States and across the globe."
Learn more about computer engineering
Learn more about civil engineering
Filed under: Architectural, Civil, Computer, e-News, Materials, Transportation