Posted on
June 15th, 2010
by jxh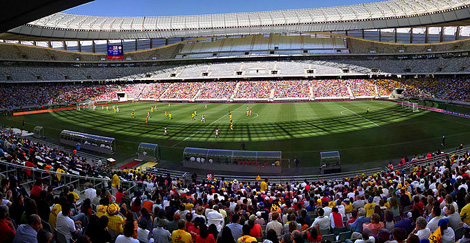 Local rivals Ajax Cape Town and Engen Santos play at Cape Town Stadium in January (Warren Rohner/Flickr)
South Africa is privileged to be the first African nation to host the FIFA World Cup.  Hosting the world's most-watched sporting event comes with a lot of responsibility, however; and South Africa had to undertake some serious building projects to properly accommodate the event.
Six new stadiums were built in South Africa for the 2010 World Cup.  Each was designed with impressive sustainable building strategies.
Take, for example, the Cape Town stadium, which was built in that city's Green Point neighborhood.  Residents were concerned about potential crowd noise the stadium would create.  So, German engineers created a glass ring around the roof's central hole.
The ring, which is the world's largest glass ceiling, keeps the neighborhood quiet by reflecting the crowd's cheering back into the stand and field.  It consists of 9,000 half-inch-think glass panels, which weigh 4,700 tons, and is supported by 72 radial steel cables arranged symmetrically around the arena to steady the structure against high winds.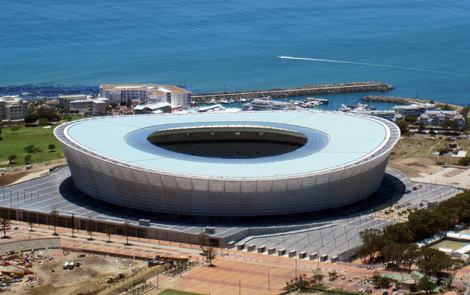 The roof's concave shape helps the Cape Town Stadium deflect wind (Le Scribbler/Flickr)
Other stadiums built in nine cities throughout South Africa include sustainable features such as natural ventilation and daylighting, which uses windows and reflective surfaces to keep indoor areas lit with natural light.  One stadium incorporates an energy-efficient heating and cooling system and is capable of collecting rainwater for conservation.
Despite these efforts in green design, the carbon footprint of this year's World Cup will be six times greater than the last World Cup hosted by Germany in 2006.
One reason is that South Africa had to build so many new stadiums, whereas Germany had plenty of existing venues for the competition.  Large building projects require a substantial amount of cement, and each ton produced releases one ton of carbon. Another factor is long-distance international travel, since many fans will be flying in from Europe.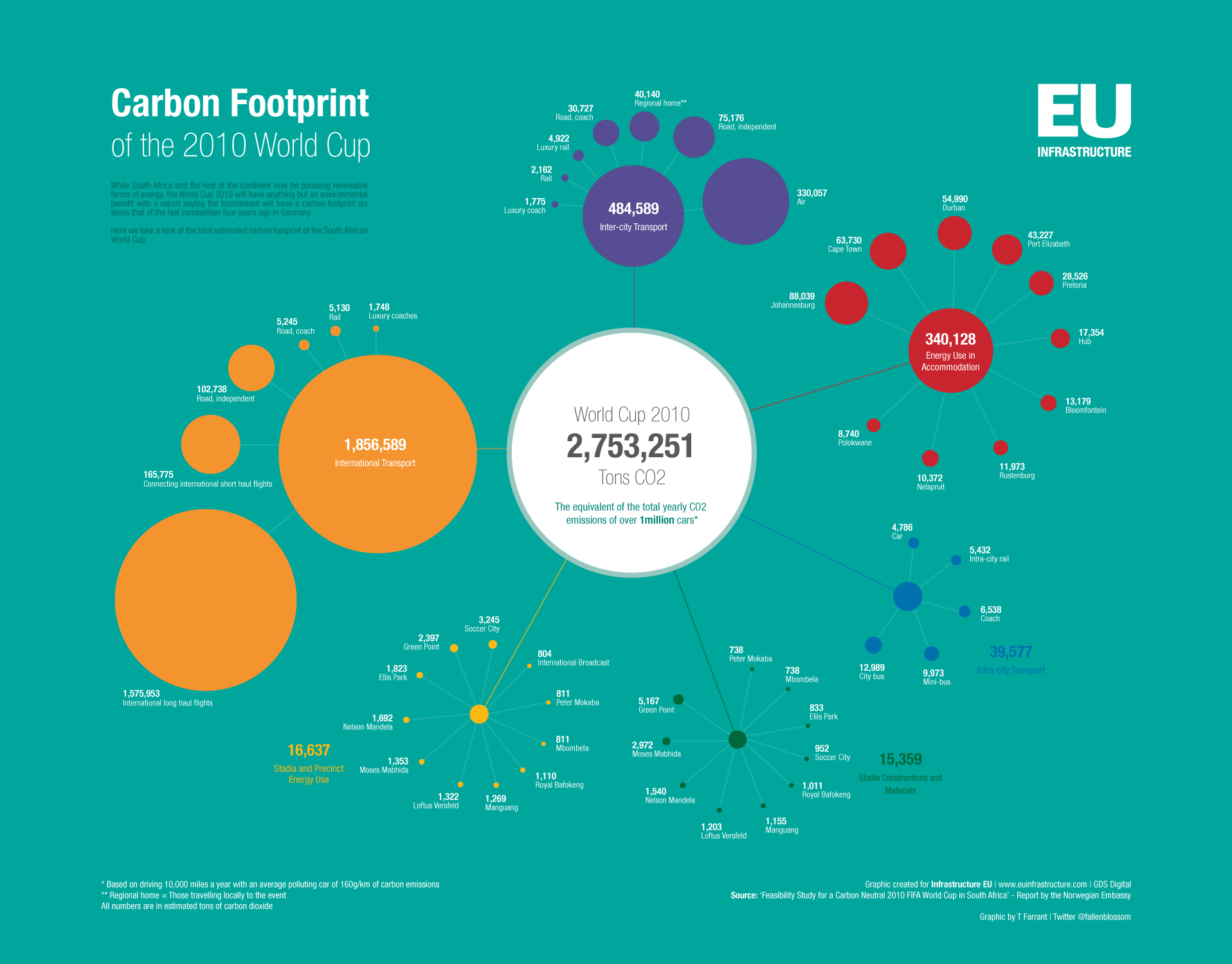 The carbon footprint of the 2010 World Cup (GDS Digital/Flickr)
In total, the 2010 World Cup will expel close to three million tons of carbon dioxide, which equals the yearly emissions of over one million cars.
Such figures may not be foremost in the minds of most fans – who, for the most part, will be concentrating on scores and stats. Yet, concern for the environment is gaining importance in the planning and execution of such international events.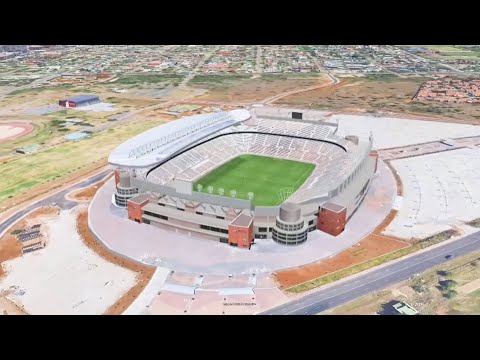 Filed under: Architectural, Civil, e-News, Environmental
Tags: Architectural, Civil, Environmental, Sports