Posted on
November 27th, 2010
by axb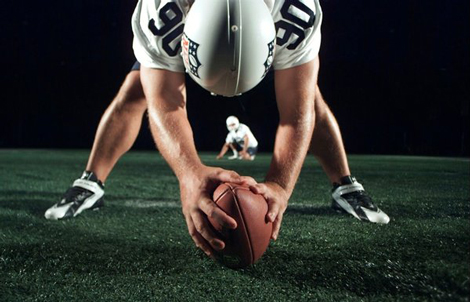 NBC and the National Science Foundation have done it again. That's right – the team that brought you the Science of the Olympic Winter Games has produced a new series of videos, and this time they'll be "tackling" even more fun physics, math, and engineering concepts.
The Science of NFL Football, a new 10-part series, covers topics like vectors, projectiles, Newton's Laws of Motion, and the Pythagorean Theorem. The production crew even went to some teams' training camps, and filmed interviews with former and current NFL players and coaches. Here are a couple of our favorites:
Projectile Motion and Parabolas:
Torque:
Are you a teacher? If so, you might be interested in lesson plans based on these videos, here and here.
Still frame: NBC Universal/NSF
Filed under: e-News, e-Videos, Mechanical
Tags: e-Videos, Mechanical