Posted on
December 9th, 2009
by axb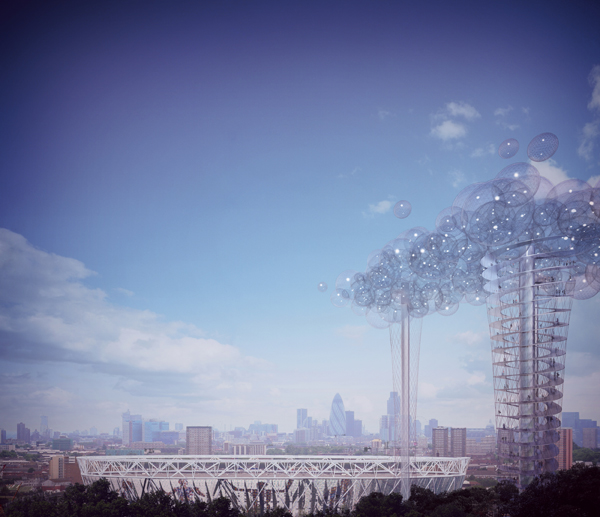 Tangerine dreams in marmalade skies? How about the Olympics in a plastic bubble in the sky? It may sound psychedelic, but this dream may soon become reality. A group of engineers, artists and architects, led by researchers at the Massachusetts Institute of Technology, have unveiled plans for a Digital Cloud that would seemingly hover over London.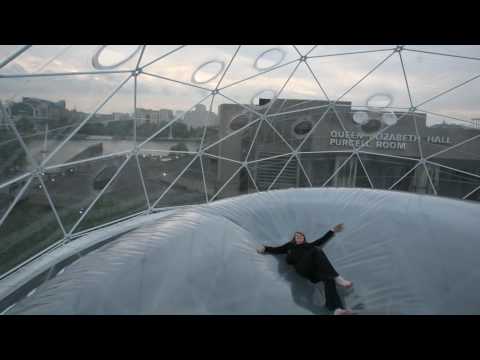 It's actually a complex of interconnected, inflatable plastic bubbles connected to the tops of two 400-foot mesh-like towers. The bubbles would form an observation deck while at the same time acting as a giant LED screen on to which data could be projected. The goal is to erect the Cloud in time for the 2012 London Olympics. Google, one of the sponsors, says it could provide a custom data feed for the screen – everything from Olympic results to weather forecasts. An elevator, stairs and a ramp — each housed in one of the towers — would allow people to…walk on clouds.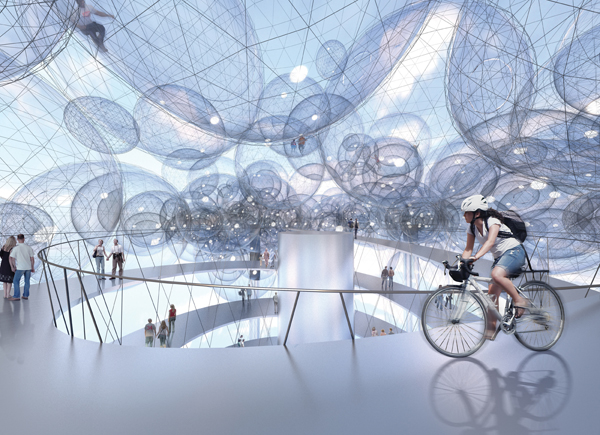 Carlo Ratti, a professor of engineering and architecture at MIT, promises "it would be a zero-power Cloud." Solar cells would provide some power, but so would energy harvested from the elevator's brakes, as well as energy created by the footfalls of folks using the stairs and ramp. A website — raisethecloud.org — has been set up to collect millions of microdonations to fund its construction. The Cloud's ultimate size will depend on how much is raised, Ratti told the BBC. Looks like when this cloud rolls in, we'll all have the chance to be Lucy in the Sky – with Olympians.
Filed under: Architectural, e-News
Tags: Architectural, Art, Green Technology, Olympics, Sports