Posted on
April 12th, 2011
by jxh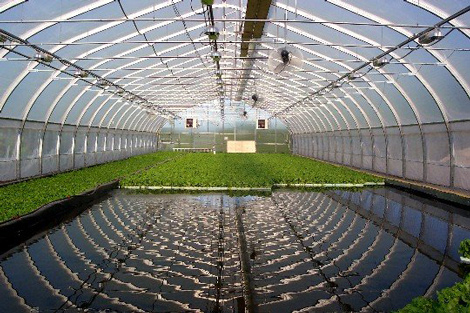 Aquaculture, which relies on a balanced ecosystem of fish and plants, could be the future of urban farming
One of the biggest challenges to conquering world hunger is the shrinking availability of farmland. That is why farms of the future need to occupy less space, rely on fewer pesticides, and produce food that travels blocks, not miles, to combat climbing fuel costs.
The solution may be aquaponic farming, a revolutionary system of mini vertical farms where fish and plants live symbiotically.
The ecosystems of flora and fauna are linked by tubes – microorganisms eat the (filtered) waste produced by the fish, convert that it into fertilizer, and fertilize the lettuce, kale, wheatgrass, or other crops growing in a shallow pool of water nearby.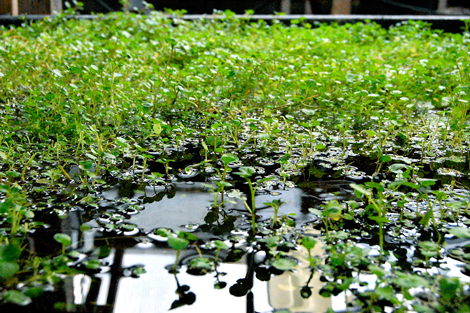 Aquaponic farming minimizes the use of water while allowing year-round harvests. It also completely eliminates harmful waste products that would otherwise end up in landfills. Says Miles Harston of Aquaranch, an aquaponic farm in Illinois, "In nature, there is no 'waste.' Every waste product becomes a benefit for another [natural] event."
Instead of building elaborate high-rises or funky winged structures which would incur steep infrastructure costs, many aquaponic farmers are turning to large, unused buildings such as former truck depots or meatpacking plants.
Without the costs of building an entirely new structure, these indoor farms can be both sustainable and profitable, while helping to feed more mouths.
Here's a great video explaining the advantages of urban aquaponics:
Images:
Social Earth
OrganicNation / flickr
Filed under: Agricultural, e-News
Tags: Agricultural, Food, Green Technology