Posted on
June 7th, 2010
by jxh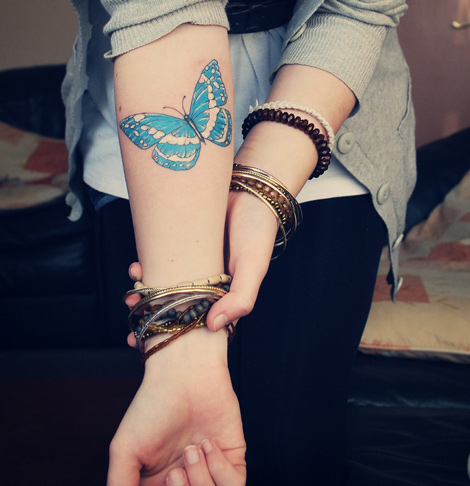 Not everyone thinks that getting a tattoo is cool.  But a tattoo that can keep you healthy sounds pretty awesome.
Designed for diabetics, tattoos using a nanoparticle ink created by MIT researchers monitor the level of glucose in the bloodstream.
For diabetics (who make up about 2.8% of the population worldwide), continuously keeping an eye on their blood sugar level is important because they could miss the moment when their levels start to change, such as after eating.
Typically, diabetics need to prick their fingers several times a day in order to monitor blood sugar levels. This nanoparticle ink, however, is the first safe method that can monitor glucose levels throughout the day and over an extended period of time without any need to pierce the skin.
The ink was created by wrapping nanotubes in a glucose-sensitive polymer.  Once injected beneath the skin, the nano-ink fluoresces when exposed to glucose.  Individuals would wear a bracelet to provide near-infrared light to detect and analyze the fluorescing, presenting a simple readout of the blood sugar level (like a wristwatch).
Best of all, the nano-ink fades away after six months so the tattoo is not permanent! People would be able to choose a new design when they need to be re-injected.
Image: __april/Flickr
Filed under: Biomedical, Chemical, e-News
Tags: Biomedical, Chemical, Nanotechnology