Posted on
July 26th, 2012
by aseeadmin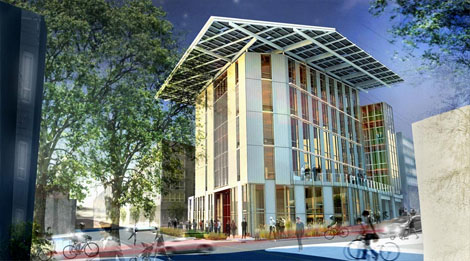 To get a LEED (Leadership in Energy and Environmental Design) platinum certificate, a building must cut energy use to about half that of a typical structure. That's tough. What's tougher? The Living Building Challenge (LBC).
According to Time magazine, the LBC was created six years ago, and to win certification a building must use half the energy of a LEED platinum building and have net-zero energy and water systems. So far, only three buildings have managed that feat, and they're quite small. However, a six-story, 4,600-square-meter office building will open this fall in Seattle that's aiming to meet the LBC requirements.
The $30 million Bullitt Center will house the Bullitt Foundation, whose president is Denis Hayes, a former staff director who worked with Earth Day founder Former U.S. Senator Gaylord Nelson.
Filed under: Architectural, Civil, e-News, Environmental, Materials | Comment »
Tags: Architectural, Bullitt Center, Civil, construction, Denis Hayes, Design, Electricity, Energy, Environmental, Green Technology, LDC, LEED, Materials, recycling, solar power, toilet