Posted on
January 10th, 2011
by axb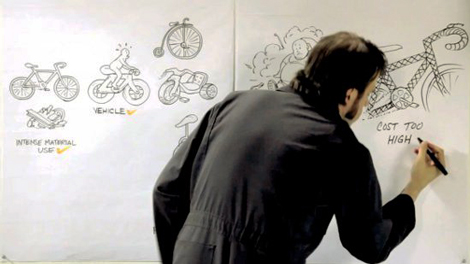 Sustainability is a hot topic in the engineering world today, as more and more countries, businesses and individuals are looking to minimize their environmental impact. Engineers can make a big difference by incorporating sustainable design considerations into their inventions, whether they be green buildings, household appliances, or solar roads.
Want to know more about how green design works, from an initial idea to a finished product? Are you curious as to why modern bicycles look so different from those built 200 years ago?
If so, we invite you to check out the Sustainability Workshop video series from Autodesk, an eGFI sponsor. Using animated drawings and real-world examples, these films explain essential concepts for every budding engineer.
Watch the complete series below:
Whole Systems Design
Lightweighting 1
Lightweighting 2
Lightweighting 3
Image: Autodesk
Filed under: e-News, Environmental, Industrial / Manufacturing
Tags: Environmental, Green Technology, Industrial / Manufacturing