Posted on
November 27th, 2013
by Mary Lord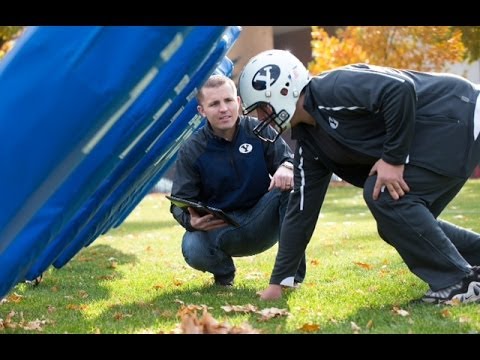 Combining nanotechnology with foam, Brigham Young University engineering student Jake Merrell has created a "smart foam" that could be placed inside the helmets of football players to measure the impact of hits to the head, according to the BYU news release.
When the foam compresses, it transmits electrical signals wirelessly to a tablet or computer, and could help prevent concussions and head injuries while players are in the game.
In America, football is the sport with the highest concussion risk. Merrell's working prototype was among the top three at BYU's Student Innovator of the Year competition. According to Mashable, Merrell will submit his invention to the Head Health Challenge, an innovation contest sponsored by the NFL that will award up to $10 million for new products that can help protect football players' brains and track collision impacts in real time.
Filed under: Biomedical, e-News, Explore Engineering, Materials, Meet More Students
Tags: Brigham Young University, concussion, engineering student, football, head injury, helmet, invention, Nanotechnology, smart foam