Posted on
August 23rd, 2012
by Mary Lord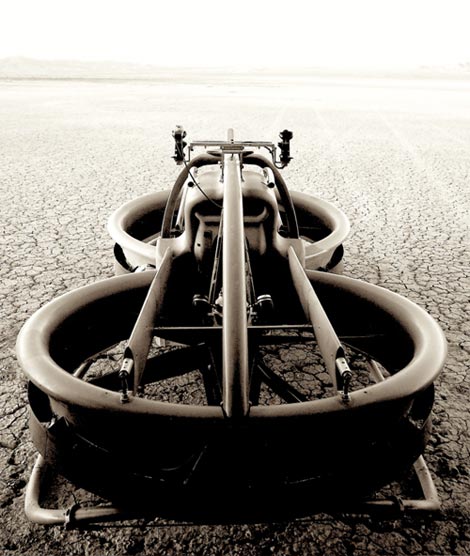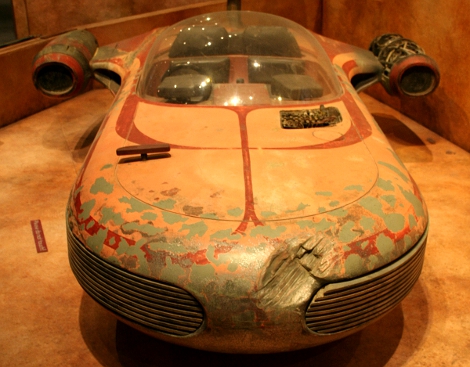 Imagine zipping across the desert like Luke Skywalker on his X-34 landspeeder. Science fiction? Not to engineers at California aerospace company Aerofex, who recently took their prototype hover bike for a spectacular spin around the Mojave at speeds approaching 30 m.p.h.
The flying bike has two rotors instead of wheels and a mechanical steering system that responds to the pilot's intuitive sense of balance. Two control bars at knee level allow the bike to turn when the driver leans right or left, and help prevent the bike from flipping over.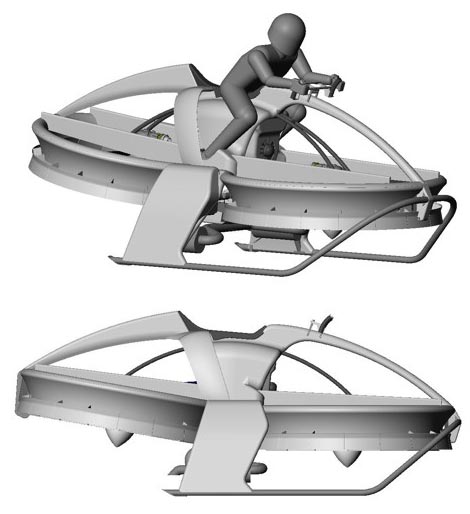 Such controls could let future doctors visit patients in remote places that lack roads. But Aerofex isn't planning to make or sell one of these dune buggies anytime soon. Instead, the company wants to use the vehicle as a test platform for new unmanned robotic drones that could harness the same hover technology to work in  fields or deliver supplies to search-and-rescue teams.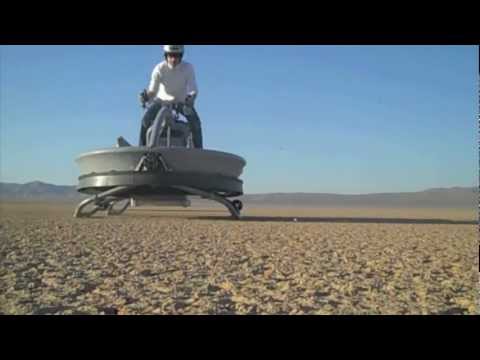 Filed under: Aerospace, e-News, Explore Engineering
Tags: aerofex, Aerospace Engineering, drone, hover bike, hovercraft, landspeeder, Star Wars