Posted on
September 21st, 2011
by axb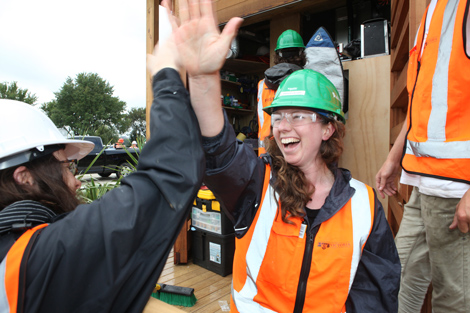 Amanda Crosby, right, and Belinda Dods of New Zealand celebrate placing the final screw on the deck of their house

What does it take to build a solar village, where homes not only are designed to create more energy than they use but are comfortable and cool to look at, too? Some 19 student teams from U.S. and international colleges found out this past weekend as they began installing their entries to the 2011 Solar Decathlon in Washington, D.C. The answer: lots of hands-on work involving hammers, wrenches, plumbing, and construction cranes.
The flurry of activity capped the students' two-year effort to prepare for the competition (we covered the 2009 one here), which this year takes place from September 23 to October 2.
The judges won't have an easy time picking the winner from this 'hood full of ingenious–and distinct–homes springing up near the Washington Monument.  Middlebury College's traditional-looking "self-reliant" farmhouse, for instance stands in stark contrast to Team Belgium's futuristic E-Cube. In keeping with its Chesapeake Bay preservation theme, the University of Maryland's WaterShed features a V-shaped green roof and constructed wetland to help filter "gray water" from the shower. By contrast, City College of New York students designed a modular Solar Roofpod that could turn unused space atop skyscrapers into an energy-efficient penthouse.
Here are some photo highlights from the build – for more information and student interviews, check out our story here. Stay up-to-date on Solar Decathlon happenings on the DOE blog.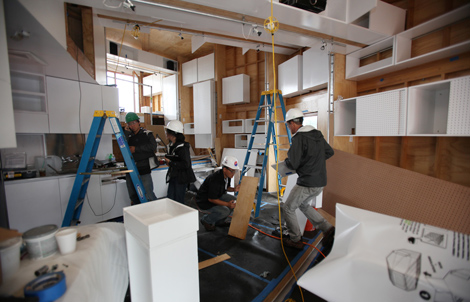 SCI-Arc/Caltech students work to finish the interior of their house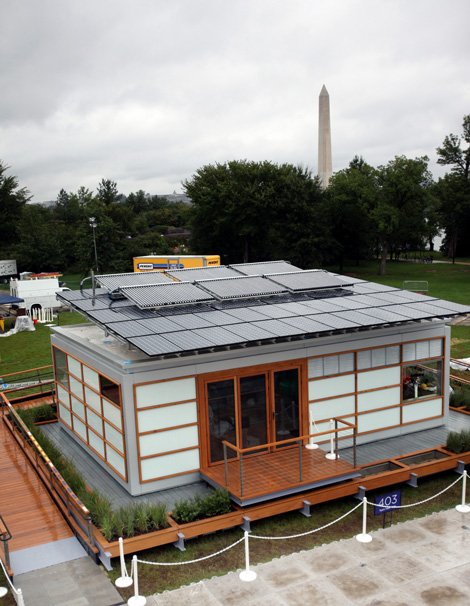 Team New York's house appears ready for public tours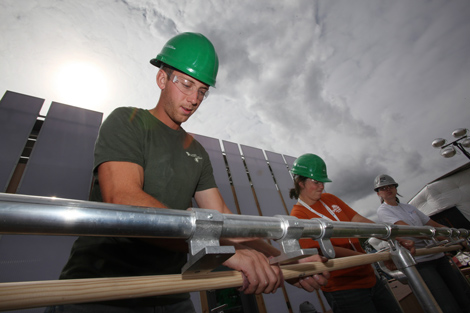 Ohio State students work on sanding their handrail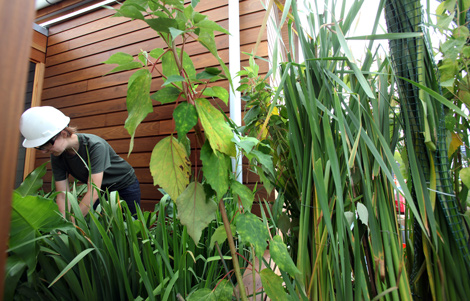 University of Maryland student Isabel Enerson focuses her attention towards landscaping as the team prepares their house
A student from Canada's team works on the solar panels at the team house
Photos: Stefano Paltera/U.S. Department of Energy Solar Decathlon
Filed under: Architectural, Civil, e-News, Electrical, Environmental
Tags: Architectural, Civil, Electrical, Environmental