Posted on
May 5th, 2010
by axb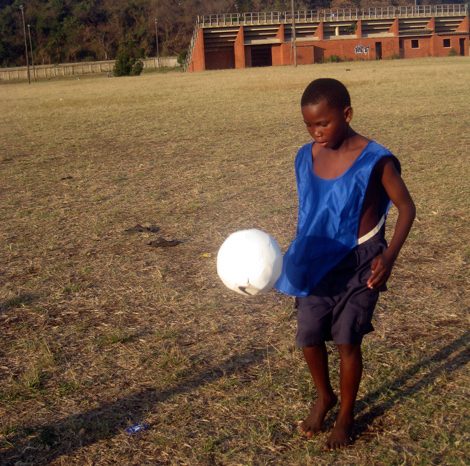 Four undergraduates from Harvard have come up with an invention that is both simple and brilliant: an energy-storing soccer ball for the developing world.
Jessica Lin and three of her classmates – Jessica Matthews, Julia Silverman, and Hemali Thakkar – originally dreamed up the sOccket as a group project for their engineering class. The idea was inspired by dance floors that harvest energy from the motion of the dancers. Lin said in a New York Times interview: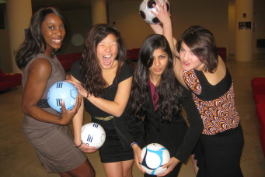 "Soccer is something you will find in every African country. People play for hours a day, so we thought, 'Why not try to get a little more out of that energy?' and that's where the idea ultimately came from."
The sOccket works in a manner similar to shake-to-charge flashlights: Kinetic energy (in this case, kicking the ball) moves a magnet along an inductive coil, which then gathers and stores an electric charge. Current prototypes of the ball can generate enough watts to power an LED light for 3 hours after just 15 minutes of play. After field testing the sOccket in Kenya and South Africa, Lin and her collaborators hope to have another model ready in time for the 2010 World Cup in South Africa this June.
Photo: Jessica Lin/sOccket
Filed under: e-News, Electrical, Environmental
Tags: Electrical, Environmental, Giving Back