Posted on
February 21st, 2013
by aseeadmin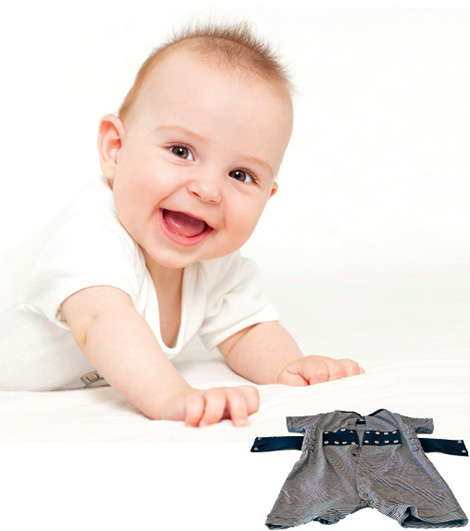 Each year, sudden infant death syndrome, or crib death, claims the lives of around 2,225 U.S. children from birth to 12 months. But German researchers have developed a stretchable, printed circuit board that could be fitted into a one-piece sleeper and would signal an alarm if a baby stops breathing.
Investigators at the Fraunhofer Institute for Reliability and Microintegration IZM in Berlin have figured out how to make the flexible, wearable circuit board from polyurethane, a plastic often used as a sealant. They fitted it with sensors that monitor breathing in the chest and stomach areas, and ironed it onto baby-size PJs.
The flexible circuit could also be used in pressure bandages for burn wounds; the sensors would help nurses to fit them onto patients with more precision.
Meanwhile, a sister organization, the Fraunhofer Institute for Open Communications Systems, has come up with a hardware/software device that would enable patients undergoing physical rehabilitation to do their physiotherapy exercises at home. The "physio box" plugs into a TV and runs videos of training programs developed especially for the patient, based on a 3-D biomechanical computer model of him or her. A video camera records each session and sends the results to a physiotherapist who can monitor a patient's progress and adapt the exercises, as needed. A set of sensors can be placed in a chest strap, cane, or watch to measure vital signs and send the data to a smartphone.
Filed under: Biomedical, Chemical, Computer, e-News, Electrical, Explore Engineering, Industrial / Manufacturing, Materials, Mechanical