Posted on
January 12th, 2011
by axb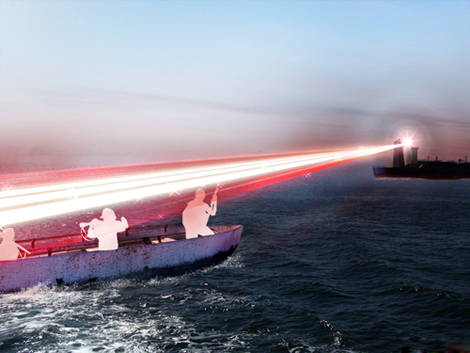 Even though the laser is now over 50 years old, its technology and applications continue to advance and grow. Now we can add a new item to the laser's already impressive list of accomplishments: warding off pirates.
Over the past few years piracy has been on the rise, with 430 attacks reported in 2010. These attacks, which mostly happen between the Red Sea and the Indian Ocean, as well as off the coast of Somalia, cost the United States an estimated $13-$16 billion annually.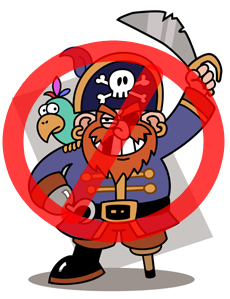 To combat the growing piracy threat, defense technology company BAE Systems has developed a system to help ships detect and deter potential attacks. A laser is mounted to the side of the vessel, allowing crew members to shine a three-foot-wide bright green beam over dangerous waters, temporarily blinding and disorienting pirates up to a mile away.
The laser, which works in both day and nighttime conditions, emits an intense glare that disrupts an attacker's ability to aim guns and grenade launchers. Another potential advantage lies in giving pirates the impression that they've been spotted, which might discourage them from hijacking a ship.
The weapon is non-fatal and can automatically adjust its intensity to avoid permanent ocular damage, but nonetheless may make pirates wish they had worn an eye patch (not even sunglasses can block the powerful beam).
This technology will soon be widely available, offering hope that in the future we'll all be able to say that pirates arrrrrrr a thing of the past.
Images:
BAE Systems
Gustavb/Wikipedia
Filed under: Computer, e-News, Electrical, Ocean
Tags: Computer, Electrical, Ocean