Posted on
April 5th, 2011
by jxh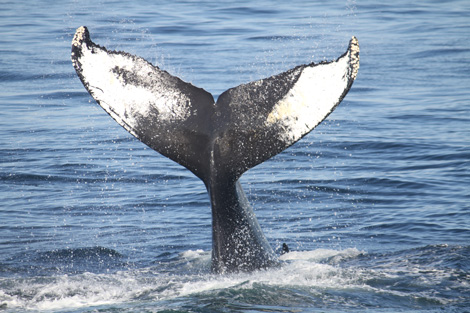 In 2000, the U.S. Navy acknowledged that loud blasts of its sonar helped cause a mass stranding of whales in the Bahamas. And in 2005, 37 whales beached themselves and died along the North Carolina shore after Navy vessels used powerful sonar as part of a training exercise.
It is theorized that the loud sounds of sonar can damage marine mammals' sensitive hearing system and cause them to surface too quickly or suffer a form of decompression sickness. However, this theory is often contested. Thus, the Office of Naval Research has awarded two three-year grants to advance research on the effects of man-made noises on marine life.
The grants were awarded to the Cornell Lab of Ornithology's Bioacoustics Research Program (BRP) and total more than $2 million. BRP's research documents the repercussions of ocean noise on marine life and tracks endangered species such as the North Atlantic right whale.
The grant will allow the researchers to develop intelligent underwater recorders that can distinguish marine mammal sounds from background noise, classify the type of mammal, and pinpoint its exact location using multiple microphones in the water.
BRP researchers will also be collaborating with engineers at the Science Applications International Corp. (SAIC) to develop a mobile marine acoustic monitoring and recording device powered by waves and solar energy. The vessel consists of a floating platform and an underwater glider wing that converts the motion of waves  into thrust, allowing it to pull the platform along.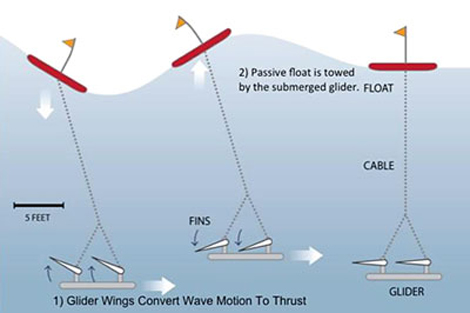 This device would allow the recorders to move into areas of interest or in the direction of mammal or other sounds.
The Navy has considerable experience with marine life. For instance, it trains dolphins to find underwater mines and flag their location in order to ensure the safety of ships.
Check out these videos on the dolphins that are raised and trained at the Marine Mammal Program in San Diego, California:
Dolphin Lifesavers, Part 2
Images: kohane / flickr, Cornell University
Filed under: e-News, Environmental, Ocean
Tags: Acoustical, Bioscience, Environmental, Ocean