Posted on
May 15th, 2012
by aseeadmin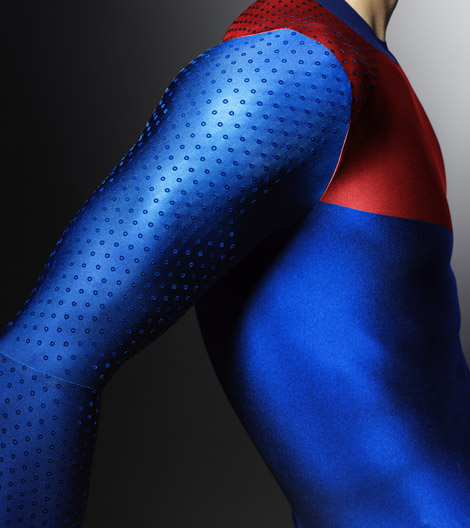 In science, speed is just distance divided by time. But in sports, where fractions of a second can determine champions, speed is everything. That's why many athletes look to engineering for a high-tech edge that can maximize velocity and performance.
Take Nike's new track and field uniforms — released just in time for the summer Olympics.
Billed as Nike's fastest collection yet designed, the ultra-lightweight Pro TurboSpeed suit reflects over 1,000 hours of wind-tunnel testing and insights from some of the world's swiftest runners. Strategically placed raised patterns and holes reduce aerodynamic drag much like a golf ball's dimples help propel it farther and faster. AeroSwift technology keeps the suit's interior surface as smooth and uninterrupted as possible, eliminating distractions. And the garment's smooth, flat waistband and external elastics do away with bulkiness and chafing.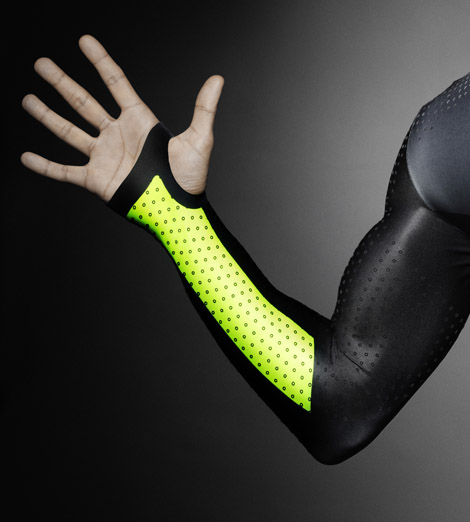 The company says its new suit, which is made from 82 percent recycled polyester fabric, shaves up to .023 seconds off the time of a 100-meter dash than its previous track uniform.
Runners aren't the only athletes taking advantage of high-performance fabrics. An Australian company has developed a compression suit for horses that improves circulation and helps speed recovery from competition, exercise, or travel. Made of fast drying, warp-knit stretch fabrics, the durable suit has antibacterial and stain-resistant properties. The suit's designer, Matthew Spice, expects several of Australia's equine athletes will sport his colorful coverups at the London Olympics.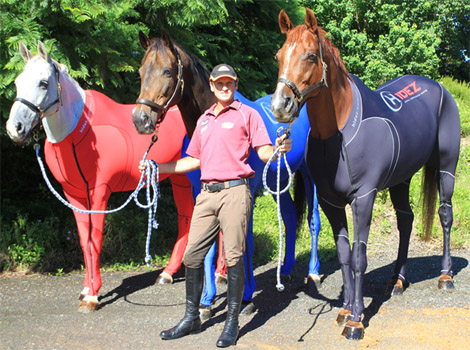 Filed under: e-News, Explore Engineering, Industrial / Manufacturing, Materials