Posted on
April 27th, 2010
by axb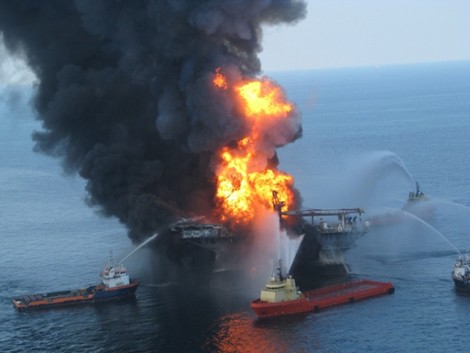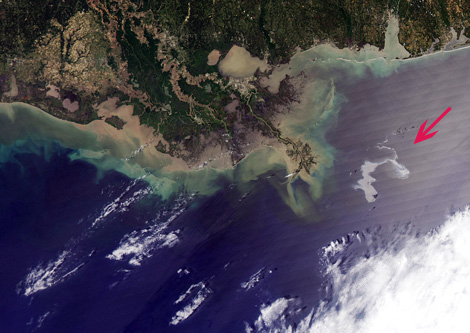 NASA satellite image showing an oil spill on the Gulf of Mexico
A rescue squad has been dispatched to help contain an oil spill on the Gulf of Mexico, but this time it's not the Planeteers – it's robots.
Since the explosion of a BP oil rig off the coast of New Orleans last week, oil has been leaking underwater at a rate of about 42,000 gallons of oil per day. To combat this hazardous situation, BP and the U.S. Coast Guard have deployed a team of robotic submarines. The bots will functioning in a similar capacity to NASA's Robotnaut 2 (using dexterous limbs to operate controls), and their goal is to close off the leaking oil well by activating a large valve.
Captain Planet would be proud.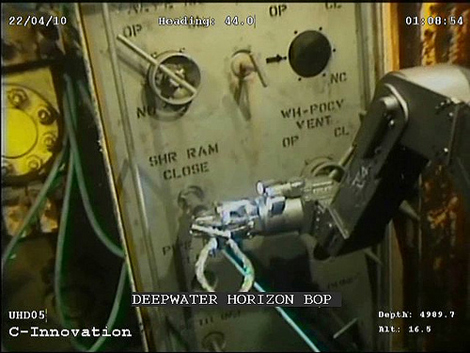 U.S. Coast Guard photo of a robotic arm at work underwater
Want more robots? Be sure to check out our post on National Robotics Week.
Filed under: e-News, Mechanical, Ocean
Tags: Mechanical, Ocean, Robotics