Posted on
January 20th, 2010
by axb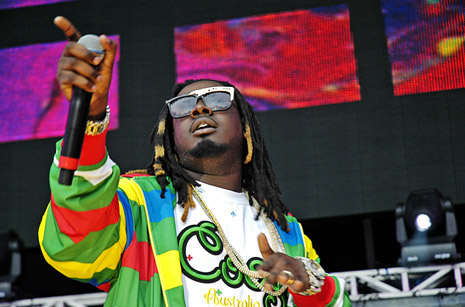 If you've listened to a top 40 radio station in the past few years, you've probably noticed a distinct electronic warbling that seems omnipresent in pop vocals. Ever wondered how this type of robotic singing is created? The software behind the effect is called Auto-Tune – think of it as Photoshop for audio – and was invented by none other than an engineer.
Andy Hildebrand was an Exxon engineer working to find underwater oil reserves when he came across the technology that would later become Auto-Tune. He was applying a technique called autocorrelation, a type of mathematical estimation used for interpreting sets of data and finding hidden patterns. While he was bouncing sound waves off the ocean floor and analyzing seismic data, Hildebrand, who had taken some music classes in college, realized that his algorithms could also be used for pitch-correction.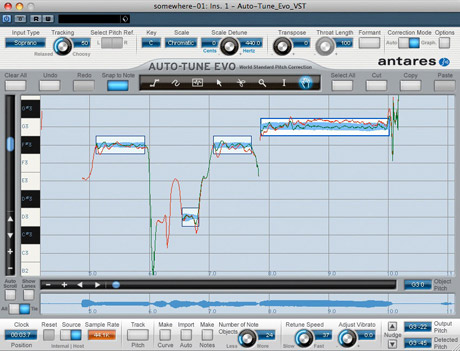 These days Auto-Tune (see above for a program screenshot) in pop music is largely inescapable. In its most basic form, the software works to round a sung note up or down to the nearest tone or half-tone in the scale, while still preserving the timbre and expressiveness of the original performance. Using the software to tweak the pitch of vocals allows sound engineers and the artists they work with to save time and resources (e.g. not having to redo a whole song when only one note is off). Detractors of Auto-Tune say that it makes for lazy performances and less talented singers.
While Auto-Tune was originally conceived as a pitch-correction tool, taken to the extreme it can produce a variety of unnatural, some would say robotic, vocal effects. No artist to date has been more successful as a result of his experiments with Auto-Tune than rapper-turned-singer T-Pain. In the past few years, T-Pain (see top image) has brought these distinctively filtered vocals into the mainstream, producing numerous top-10 Billboard Hits and winning a Grammy award for his collaboration with rapper Kanye West. The T-Pain effect can be achieved by changing the "retune speed" setting in Auto-Tune to zero. As The New Yorker explains,
"This, roughly, is what happens: Auto-Tune locates the pitch of a recorded vocal, and moves that recorded information to the nearest "correct" note in a scale, which is selected by the user. With the speed set to zero, unnaturally rapid corrections eliminate portamento, the musical term for the slide between two pitches…Processed at zero speed, Auto-Tune turns the lolling curves of the human voice into a zigzag of right-angled steps."
For a brief (and hilarious) overview of the musical and cultural impact of Auto-Tune, check out this excellent video (featuring Weird Al Yankovic):
Another unintended result of Auto-Tune is that it can adjust normal speech to sound like singing. This has been exploited to comical effect all over the internet, even by T-Pain himself: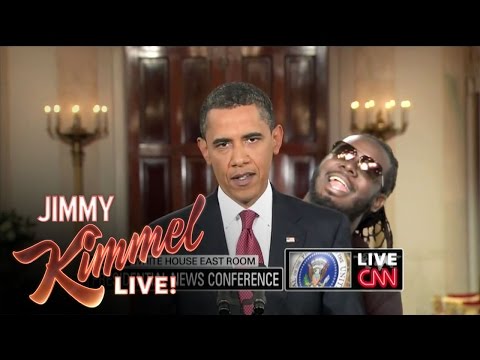 Seems like these days no one can escape voice robotification – not even the President.
T-Pain image from Minusbaby at en.wikipedia
Tags: Computer, Energy, Entertainment