Posted on
August 25th, 2009
by axb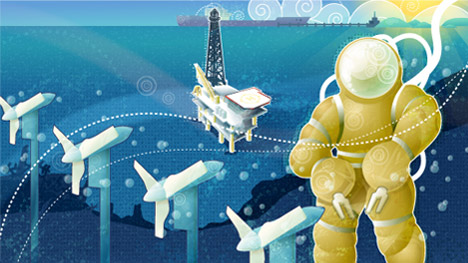 Earth's last great frontier is its oceans, which cover 70 percent of the globe, yet are largely unexplored and only marginally understood. Ocean engineers are helping to open up, protect and put this mystery world to use. They combine civil, mechanical and electrical engineering with oceanography, mathematics, physics and materials science
Make a Difference!
We need to know where ocean pollution is — where it's heading, and its source — if we're going to clean it up. Ocean engineers design the sophisticated yet robust instruments need to track sea pollution. For example, British engineers recently developed a robotic fish — it resembles a bass — that will monitor pollution off the coast of Spain.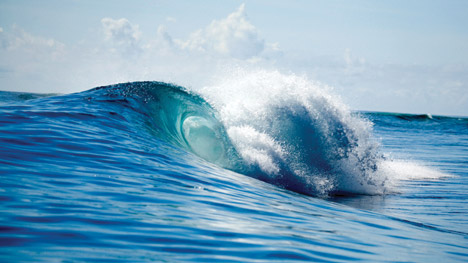 Did you know?
Nearly 95 percent of the oceans remain unexplored, mainly because of harsh underseas environments. But cutting-edge autonomous underwater vehicles (AUVs) designed by ocean engineers are capable of going to ever greater depths for long periods of time. The REMUS 6000 AUVs developed by the Woods Hole Oceanographic Institution can work 3.7 miles below the surface. It can monitor underwater environments, take samples and map the seabeds.

Where do they work?
Ocean engineers are involved in all things aquatic, from building on- and off-shore and underseas structures, to designing high-tech monitoring devices. The many industries that require their skills include: construction (Hatch Mott MacDonald, Schiavone Construction); dredging (Manson Construction); instrumentation (FarSounder, Ultra Electronics); robotic vehicles (Deep Ocean Engineering); coastal and environmental protection (Coastal Planning and Engineering Inc.), and fish farming (Marine Construction, Ocean Spar).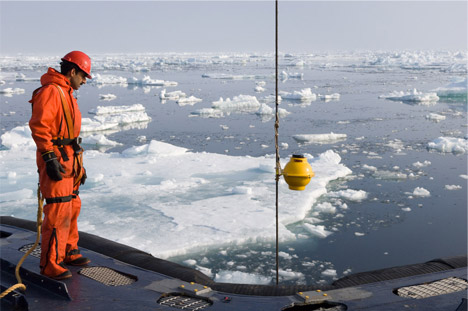 Meet an Engineer!
Hanumant Singh, who attended George Mason University and MIT, is a scientist at the Deep Submergence Laboratory at the Woods Hole Oceanographic Institute, where he develops underwater robotic vehicles. He often goes to sea with his robots to study a variety of oceanographic phenomena, including ancient shipwrecks.
COOL FACT: One of Singh's hobbies is windsurfing. Not only is it fun, he says, but it is a good way of understanding the interactions at the water-sea interface.
Watch a video of Hanumant Singh:

Find out the latest ocean news!
Filed under: Explore Engineering, Ocean
Tags: Ocean