Waste for Life: Making Trash Useful

One of the greatest challenges and sources of opportunity for modern engineers is thinking up ways to

repurpose the waste

material that pervades our planet. Many organizations are already finding clever ways to tackle this issue, and this week, we'd like to introduce you to

Waste for Life

, a non-profit coalition of students, designers and engineers who are working in South Africa and Argentina to

upcycle

waste into usable materials.


Learn More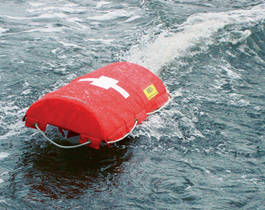 If you're swimming in the surf this summer, don't expect to see a lifeguard from Baywatch racing to save you from a riptide.

Instead, your rescuer may be EMILY (EMergency Integrated Lifesaving LanYard): the 4 foot long robot lifeguard.


Learn More