Posted on
March 15th, 2011
by axb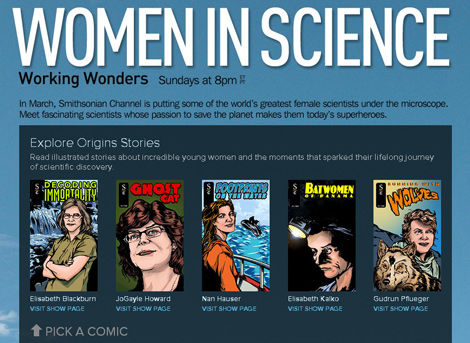 March is National Women's History Month, which means it's a great time to celebrate the many contributions women have made in the fields of science and engineering.
This month, the Smithsonian Channel is running a special television and webcomics series called Women in Science, which chronicles the  adventures and discoveries of some of today's top female scientists. Their endeavors range from saving endangered species and protecting the environment to developing an enzyme that could bring humans immortality.
Want to learn about some incredible women engineers? Check out our trailblazers and famous engineers pages.
Image: Smithsonian Channel
Filed under: e-News