Posted on
June 2nd, 2010
by jxh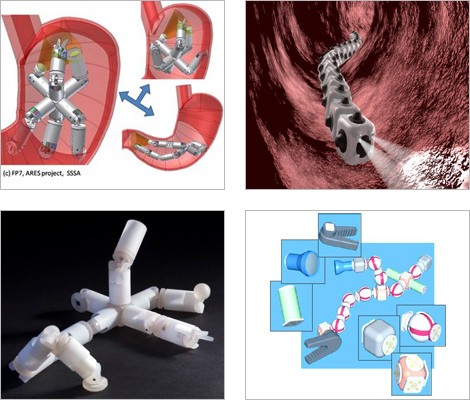 ARES is swallowed in parts and assembles inside the body (ARES Project)
How would you feel about having robots crawling around inside of you? Get used to the idea, because Italian scientists have developed a concept robot called ARES, which would assemble inside the human body.
Patients would have to ingest a liquid in order to inflate the stomach and then swallow up to 15 parts which would magnetically assemble once inside the stomach.
The surgical robot would minimize pain for patients, avoid incisions, and expedite the recovery process.  It would also bypass external surgeries all together, reducing the risk of procedures such as open heart surgery.
However, this new technology would deprive surgeons of their sense of touch, preventing them from sensing tension or pressure, and it has not been determined how the robots would exit the body and whether or not they would leave any potentially hazardous elements behind.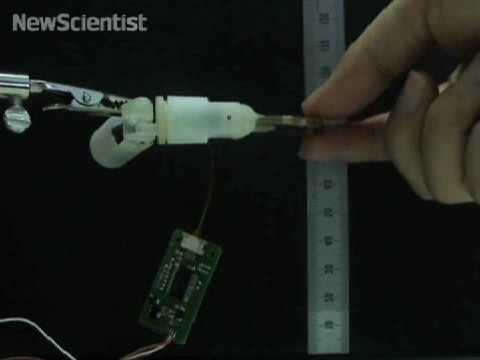 Similar to the ARES robot, biomedical engineers at Boston University have created a surgical robot that can change shape, navigate inside arteries, and evade vital organs.
Called a concentric tube robot, it combines flexible steering with needle-like stiffness.  The tip of the robot can pull and push on tissue and can be fitted with cutting, gripping, and cauterizing tools to be used during surgery.
The surgeon controls the device with a joystick, while software helps plan the route and steer the robot.  Unlike the ARES robot, however, this robot would have to reach the heart via the veins in the neck, resulting in a small incision.
While the concentric tube robot has already successfully plugged holes in the heart of a pig, its software still needs to be verified as safe: erratic hiccups would be lethal.  The researchers working on its development are confident of its future success, however, and note that the robot can help expand the scope and number of minimally invasive surgeries.
Filed under: Biomedical, Computer, e-News
Tags: Biomedical, Computer, Robotics