Posted on
April 5th, 2010
by axb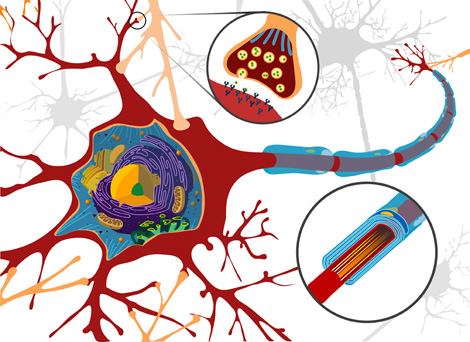 A neuron cell diagram – click the image for more details
Neural engineer Matthew Schiefer may have discovered an important lead in one of neurology's most challenging problems: how to reanimate paralyzed limbs. Working at Case Western Reserve University, Schiefer was able to "hack" a nerve bundle in an unconscious subject's leg using a small eletrode (pictured below), causing the leg to twitch .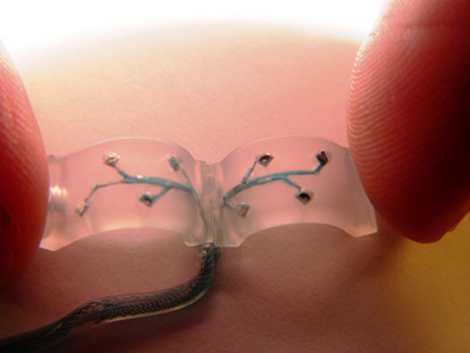 Popular Science writes:
"Schiefer's new device flattens out the nerve fibers, exposing more of them to the full electrical current. By attaching this flatter contact to the femoral nerve, Schiefer succeeded in activating four of the six leg muscles needed for a person to go from sitting to standing. Additionally, the flexing knee muscles actually generated the level of force needed to lift someone out of their chair."
While significantly more work and research will be required before patients will be able to effectively control previously immobilized limbs with their brain, Schiefer's work is an innovative and hopeful start.
[PopSci via NewScientist]
Learn more about biomedical engineers:
Photo from Matthew Shiefer, via Case Western University
Filed under: Biomedical, e-News, Electrical
Tags: Biomedical, Electrical